Jared Savage discovers some hidden gems among the backstreet bars of Prague.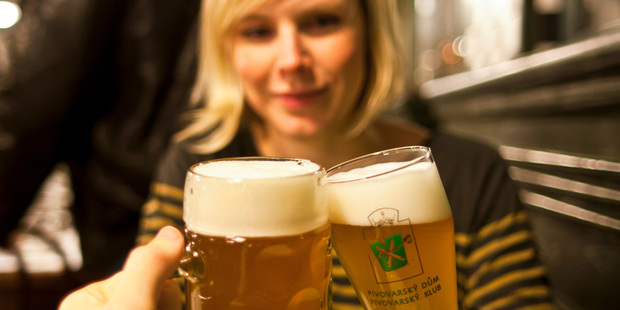 Prague has a well-deserved reputation for beer. The Czechs love to drink and beer is cheap, as little as 25 CZK in some places (about $1.50) for a 500ml glass. Buying a beer is a little different in the Czech Republic. There's no walking up to the bar and ordering a round. You just walk in and sit down at a table, if it's busy, most likely shared with strangers.
There are two types of beer; light (svetle) and dark (tmave) and waiters will assume you want lager unless you specify otherwise. Your tab will be marked on a slip of paper to be settled with the waiter before you leave.
But to truly get a taste of the Czech drinking experience, you need to steer clear of the bars dotted around the tourist traps of Wenceslas Square and Prague Castle, and head further afield.
Here are five of the best:
U Fleku, 11 Kremencova, New Town
"Can I have a Coke?" my wife asked the waiter. After working past the language barrier and realising what she wanted, he burst out laughing. There are no soft drinks at U Fleku, one of the oldest beer halls and microbreweries in the Czech Republic. In fact, there is only one beer, a tasty dark brew simply known as "Flek". At 59 CZK, "Flek" is a little pricier than most pubs, but you have the satisfaction of knowing it has been brewed on location - for the past 500 years.
U Zlateho Tygra (The Golden Tiger), 17 Husova, Old Town
Among the many, many pictures of tigers on the wood-panelled walls, is a photograph of Bill Clinton drinking at the Golden Tiger. The Czech president took his US counterpart there to show him what a real Czech beer hall was like. Despite being just a stone's throw away from the Old Town Square, you won't find many tourists here. Golden Tiger is filled with local drinkers and it would pay to arrive soon after opening time at 3pm to get a seat. A 500ml glass of Pilsner Urquell will set you back 36 CZK.
Strahov Monastic Brewery, 301 Strahovske Nadvori, Hradcany
Sick and tired of battling thousands of other tourists at Prague Castle?
Take time out to escape the throng and walk five minutes up the cobblestone road to the Strahov monastery. Another microbrewery, Strahov serves hearty meals and several variations on its famous St Norbet beer. There's a dark brew with a creamy head, a hoppy lager, and an IPA weighing in at 6.3 per cent.
Make sure you grab a blanket if you're sitting outside in winter.
U Medvidku, 7 Na Perstyne, Old Town
The "Little Bear" is one of the smallest micro-breweries in Prague, with a capacity of just 250 litres. But the "X-Beer" packs a punch. It's a dark lager with an alcohol content of 11.8 per cent - the strongest in the country. If 50 CZK for a 330ml bottle is too expensive, you can always try Budvar on tap for 35CZK for 500ml. This is another pub popular with locals despite its location near the tourist haunts.
Letna Beer Garden, Letenske Sady, Letna Park
Only open in summer, the Letna Beer Garden has a great view of one of Europe's most beautiful cities. Letna is a leafy city park overlooking the Vltava River. What could be better than enjoying a cold beer in the shade, under the trees? You can walk from the city, but the nearest tram stations are Letensk Nmst or Strossmayerovo Nmst. They only serve Gambrinus. But they do have Coke.
BEER NECESSITIES
The language you'll need when you're ordering a beer in the Czech Republic.
Pivo - beer
Pivovar - brewery
Tmave/cerne - dark beer
Svetle - light beer