There are many South Seas gems to be had. Tash McGill looks at some of the brightest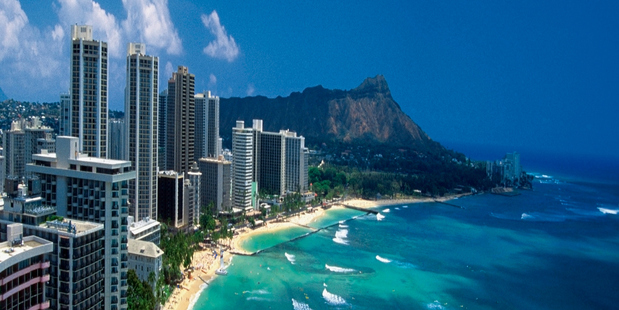 Hawaii Sand Festival & Sand Castle Competition
You'll find the Hawaii Sand Festival and Sand Castle competition at Hanalei, Kauai, at the beginning of August each year. Sponsored by local businesses, it's a genuine community-based event that is free to enter in the kids, youth, adult or team categories. The festival usually includes workshops with world-renowned sand artists and the BYO-spade and bucket accessibility makes this a great centrepiece to your family holiday. Add in kite-flying, a surf school and impressive prizes and it's a perfect day at the beach, followed by a balmy evening of local food and entertainment. Hanalei Bay usually has plenty of holiday home rentals close to the beach. This year's event is scheduled for August 10.
New Caledonia - The Foodie's Pilgrimage
New Caledonia is a paradise of classic French cooking with South Pacific ingredients. Walking through the markets for fresh fruit, fish, breads, pastries and cheeses, you'd almost be convinced you were in France if not for the balmy temperature.
Downloading Gabriel Gate's Bon Apetit, a guide to the best of New Caledonia's cuisine, is a good start on a DIY gourmet tour. Hire an electric bike to tour the morning markets, then soak up the sun beside the lagoon before hitting Noumea's surprisingly busy nightlife scene for dinner and drinks overlooking the water. L'Hippocampe at Le Meridien is widely regarded as New Caledonia's best restaurant, and a cooking class with their executive chef is a highlight. Take foodie friends and plan to indulge.
Fiji Family Heaven
For a luxurious family getaway that doesn't leave parents frazzled by the time you fly home, the Fiji Golf Resort & Spa at Natadola Bay, Fiji, offers plenty of grown-up treats (outstanding golf course, quality spas, pools for adults and families) but gets a special mention for its children's programme. Crab racing, weaving, cooking classes and learning traditional song and dance will entertain the kids and make for great storytelling at the end of the day over shared meals and stargazing. This is indulgent family time in the best way. Be sure to join the InterContinental Hotels' loyalty scheme and take advantage of discounts on food to put it a little closer within reach. The bonus: if you're not travelling with kids, you'll barely notice any.
Budget Beach Fale
Lalomanu's beach fale accommodation is about an hour out of Apia, Samoa, and delivers bang for buck in every respect, including proximity to Samoa's best natural water park, the To Le Sua Ocean Trench. Taufua Beach Fales are owned by a local family that has rebuilt steadily since the 2009 tsunami. You'll be supplied with mats, mattresses, pillows, linen and mosquito nets, in an open or closed fale that can house a group comfortably. Showers and facilities are shared, with meals in the restaurant depending on your booking option. You'll make friends with the staff quickly, who can advise you on what to see and do. A stop in Apia for snacks and supplies is recommended, otherwise there is a small family store at Lalomanu. Pack books, playing cards and ask for a guided walking tour. Hire snorkel gear or take your own. Local transport is easiest by pre-arranged fare (no fear of rip-offs) and drivers will happily wait while you explore. Go with friends for a "make your own adventure" holiday.
Adventureland in Tahiti
Spectacular Fautaua Waterfalls make Tahiti one of the few islands to visit in the rainy season. An intense hike is rewarded by a 304m drop of water into a rock pool, or a further hike to the smaller pool. Within close reach of downtown Pape'ete, you could join a guided tour to the falls or pay the US$7 to do it yourself. Then take a caving expedition through lava tunnels that start in a lush underground greenhouse, pass underground waterfalls and end outside at rockpools bathed in sunshine. Tahiti Tourism manages local guides, who are well-trained and equipped.