Bruce and Martha, Brenda and Mike: four everyday, middle-aged Kiwis and their families discuss headlines from the travel world.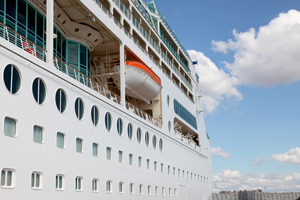 "I don't like mine bloody." Martha leaned over Mike, the sirloins, sausages and prawns. "Or too thick. That one's mine."
Brenda hoved into view with a tray of glasses. And a bottle of bubbles. "Bubbles?" she asked, to the gathering in general, knowing that she and Martha wouldn't have to split the Lindauer with the boys.
"If you don't mind, Brenny, I'd rather have a ... " Bruce ferreted around in Mike's beer fridge in a fruitless quest for something that didn't bear a major brewery's imprint. "Original," he compromised.
The girls settled into the loungers that the kids had chipped in to buy for the birthday that Brenda preferred not to remember. "Lovely glasses," Martha remembered to notice. "You can hardly tell that they're not real glass."
"Much safer around the pool," Brenda told her. "When the grandies are here."
Martha reached for a gap in the silence and broke it. "Have you guys had any more thoughts about next year - anniversaries and birthdays and how we're going to celebrate, I mean?"
"Well," said Brenda, hoisting herself off the lounger without disturbing the surface tension of a polyvinylchloride flute of West Auckland's finest ersatz, "we've got some brochures from the travel agent."
She disappeared through the ranchsliders into what she persisted in calling the lounge room, fussed about in a rack containing last year's Woman's Weeklies, and flourished her triumphs before Martha.
"Mike and I rather like the idea of a cruise."
Martha raised her eyebrows into what had once been her fringe, back when the Eagles had been the soundtrack to their barbecues, as a frantic signal to Bruce, who was still debating how to explain to Mike that there was more to life than Tui. There was Moa and Tuatura, for a start.
For once Bruce heard Martha's unspoken words. "That's an idea we should kick around," he said. "Why do you guys want to do that? And where'd you like to go?"
Brenda held the floor, or rather the deck with the four-burner BBQ and steps down to the inground pool. She waved a glossy photo of middle-aged folk clustered around a promenade pool bar.
"There's a lot of things to be said for a cruise. You only have to unpack once, when you get on board. You stay in the same room. All your meals, from breakfast to dinner, are pre-paid. You don't have to worry about changing money because you book it all up on your cruise card. All the excursions are organised and you just go on the ones you want, and they get you back on board in time for lunch. Or dinner. And there's shows and the casino. It's just like being in Vegas. You don't even have to leave the boat if you don't want to. You might not want to see a place like ... " she flicked open the book. "Port Vila. It's not exactly Paris, is it?"
"No," sighed Brenda and Mike, in that way that only couples who have been together for long enough to plan a once-in-a-lifetime holiday to celebrate a significant anniversary can sigh. And then realise they have.
"Besides," Martha sailed on in that way that only wives who realise that the man of their teenage dreams might have morphed into the man of their evening cuppa and Milk Arrowroot without them noticing, "Bruce isn't terribly good with the idea of foreign cultures, or strange money, or food he's not used to."
"Fair enough," said Mike, seeking to soothe a travelled bro. "Felt the same way myself, backpacking through Uganda in the 70s, and Kampuchea in the 80s. Delhi belly, crap toilets and seven zillion pesetas to the thingamajig. Where on earth did you get to?"
"He went to see his brother in Yeppoon for a week," said Brenda. "Vowed he'd never leave New Zealand again."
"Well," said Martha, as Mike offered her a steak that was, as she'd requested, past medium, and redemption, "a cruise is an option worth considering. It could be the holiday of a liftetime. So long," she chuckled, "as none of us are prone to getting seasick."
She lay back on the lounger, picked up the Sunday paper and glanced at the front page. Martha grinned to herself. It might be a few decades but she still had the eye for an opening that had made her queen of the netball court and the ability to take out an opponent that had seen her crowned Head Prefect of Girls' High.
She folded the paper and laid it face-down on Brenda's lounger. Martha reached for her glass and waited for Brenda to lie down, pick up the paper and turn to the front page with its banner headline screaming: 'Sickness stalks luxury superliner'.
- nzherald.co.nz