For years Forks was just another remote American small town in the northern state of Washington with often inclement weather. But thanks to its association with the Twilight vampire films, the town has now become a popular tourist destination.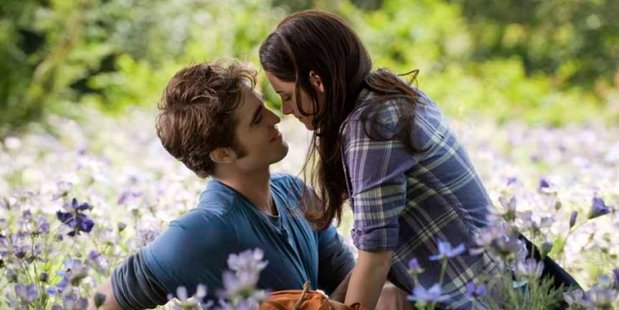 With the fifth and final installment of the Twilight saga Breaking Dawn: Part 2 set for release in New Zealand on 15 November, there seems to be no better time than the present to pay a visit to the town of Forks, Washington.
Who is your favourite: cool vampire Edward or muscular werewolf Jacob? That is the question on the minds of countless teenage girls who have either read the Twilight novels by Stephenie Meyers or followed the successful film franchise.
Forks tourism manager Marcia Bingham admits that she is regularly confronted with this issue by teenage tourists visiting the town.
"You can have Edward, Jacob belongs to me,'' Bingham replies.
Bingham's comment is not exactly true as she readily confesses that the town seems to be profiting equally from both characters as well as female lead Bella Swan.
The real-life romantic drama between Robert Pattinson (Edward) and Kristen Stewart (Bella), who broke up in a blaze of publicity over the summer but are rumoured by Hollywood insiders to be back together, has only added to the interest in the final Twilight film.
Forks is located on the western edge of Washington's Olympic National Park and boasts rainforests and coastal mountains that reach a height of 2432 metres. The Pacific Ocean is easily accessible from here but this proximity is also the reason for the high precipitation rate, a factor in why Meyer chose this part of the US to set her novels as vampires famously do not like sunlight.
"Stephenie Meyer did us a huge favour,'' says Bingham. For years, the number of tourists visiting Bingham's office fluctuated between 5000 and 6500 per year. However in 2009, shortly after the release of the first Twilight film, the figure shot up to nearly 70,000. This impressive number was exceeded in 2010.
"We are overrun every time a new film comes out. People see how truly beautiful it is here and come back again and again,'' explains Bingham.
The countryside and forests around Forks are certainly impressive while huge amounts of driftwood are washed up at the Pacific beach of La Push along the nearby coast.
For decades, the inhabitants of Forks lived predominantly from the logging industry with revenue from tourism only a recent phenomenon.
It is possible that interest in the town will wane once the Twilight saga draws to a close and tourists will be unwilling to make the long car journey from Seattle in the east or Portland in the south.
But Bingham remains confident that Forks is now a permanent addition to the Washington tourist trail. "The readers of the books have developed a huge passion for Twilight,'' she says. "They will continue to come to Forks.''
- AAP