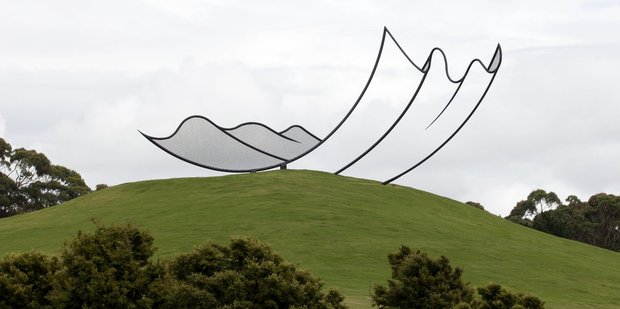 Apart from the stunning body of water, the Kaipara offers some great experiences.
1. Gibbs Sculpture Farm
Kaipara Harbour Open monthly by prior appointment only. Next dates October 26, November 23 and December 6 (10am-2pm). Apply at gibbsfarm.org.nz (admission only by written confirmation)
A stunning collection of site-specific sculptures amassed by the Gibbs over 20 years
2. Kayak the Hoteo River
Boler Rd, Tauhoa (on Highway 16, 25km west of Warkworth) Ph: (09) 422-5582
Explore and enjoy the Hoteo river on kayaks or join birdwatchers on the Tauhoa shell bank to watch where the migratory wading birds are now arriving in their hundreds for the spring/summer feeding before departing again to the northern hemisphere.
3. Walk from one Kaipara coast to the other
Kaipara2Kaipara Walks 2791 Kaipara Coast Highway (near Glorit) Ph: 09 945 0311
The three day self-guided Kaipara2Kaipara walk takes you on a journey through heartland New Zealand farms, ancient forest, the pa sites of Mt Auckland and the Kaipara salt marshes. Much of this land has never been accessible to the public until now as it has been farmed for the past five generations. And there's great food and eco-accommodation along the way.
4. Kaipara Coast Sculpture Gardens
1481 Kaipara Coast Highway (SH16) (4km north of Kaukapakapa) Ph: 09 420 5655
A kilometre of art and garden trail set in a rural oasis at the award winning Kaipara Coast Plant Centre, Listen to the birds as you enjoy the gardens and more than 60 selected sculptures by leading New Zealand artists, which change out each October.