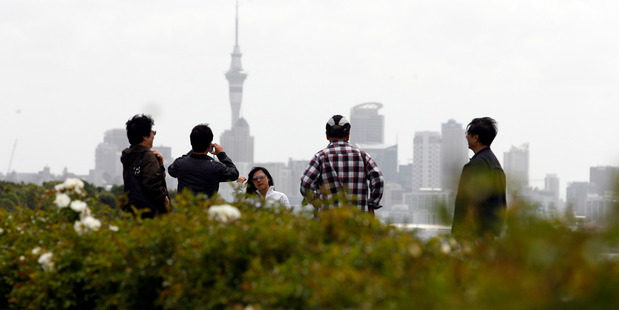 I read with much interest Bruce Wills' Dialogue piece on Tourism NZ and its attitudes.
As one who has been in the industry since roughly 1995 and a considerable period of that time spent hands-on dealing with overseas visitors on a daily basis, I totally agree with the statement "Our combination of city life, a totally unique Maori culture and working and pastoral landscapes alongside fauna and flora compel people to come" .
Having had experience with visitors from such diverse backgrounds as Eastern Europe, to Asia and the Americas, I can tell you with complete certainty that there is a very short and simple list of five "must do" items that is virtually without exception regardless of visitor origin. They are: Maori culture, sheep, kiwi birds, dramatic scenery and the New Zealand cosmopolitan lifestyle, in varying order of importance, but with sheep coming out almost always near the top.
Language differences are all but forgotten as visitors mix and share a common admiration for what we have to offer in these areas.
One such visitor explained it to me in the easiest of words to understand, even though he had very little English to use. His words : "At home, we live in a honeycomb made of concrete. To just see a tree and a grass paddock is a joy."
One only has to see a new group of tourists arriving at the airport photographing themselves next to the first flora and fauna they see to know that is true.
For people accustomed to queuing for four or five hours just to take one ride in an amusement park in their home country, a two-hour bus-ride to Waitomo or Rotorua is a pleasure trip without parallel.
After numerous fruitless attempts to get this message across I have all but given up on the tourism "establishment", most of whom in my experience are long on academic qualification and woefully short on actual visitor interaction and have a mind-set that suggests they believe they know best what others are thinking and wanting, without bothering to ask the right questions of the people who make it happen at the front-line.
It is vitally important that the people in charge of the tourism industry realise that the simplest experiences we have to offer and for the most part things that Kiwis take for granted are the most valuable resource for which the country owes nothing to anyone but God, and by preserving and showcasing these assets for what they are we can continue earning renewable revenue that benefits us all for many years to come.
* Robert Robinson is a tour operator based in Auckland. www.akiwitour.com