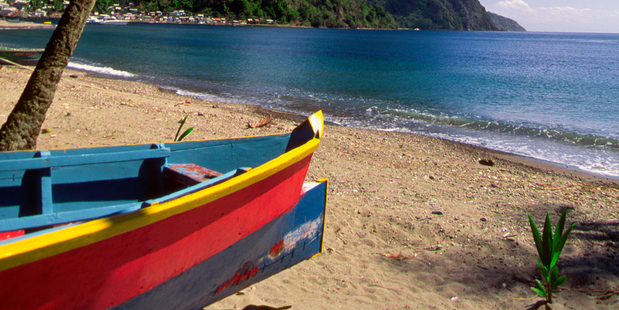 I'm thinking about spending two months travelling through the Caribbean. My plan is to do most of the island hopping by boat, flying to Mexico before taking the ferry (or plane) from Cancun to Cuba and making my way south through the islands to Trinidad and Tobago and then Venezuela, from where I'll fly home. I have two months to complete the trip. Is this feasible?
- Edward
Lonely Planet's Sarah Bennett and Lee Slater write:
The Caribbean is a lively and intoxicating profusion of people and places spread over 7000 islands, fewer than 10 per cent of them inhabited.
But, for all they share, there's also much that makes them different. Can there be a greater contrast than between socialist Cuba and its neighbour, the bank-packed Cayman Islands? Or between booming British-oriented St Kitts and its sleepy, Dutch-affiliated neighbour Sint Eustatius, just across a narrow channel? Travel long enough in this region and you'll soon discover there is no typical Caribbean.
You could cover your itinerary in around one month, but two will allow you to slip into island time and soak up the region's laid-back culture. Catching a flight to Cuba is your only realistic option, as there are no scheduled ferry services to the country. Cheap flights are available with Cubana de Aviacion from Cancun and Mexico City to Havana.
A certain level of patience and understanding is required when travelling around the Caribbean. Schedules can change at a moment's notice or there may be unexplained delays. Your best bet is to embrace island time, relax and enjoy the ride.
For a place surrounded by water, this part of the world doesn't have as many ferries as you'd think. But regional boat services travel between several island groups and they can make a welcome change of pace.
With airlines linking every island with an airport to its neighbours, the majority of island hopping takes place in the air. Regional planes primarily serve the local market, and they often seem to stop at every possible corner to pick up passengers. Tickets are priced accordingly; advance airfares can be found for US$100 or less.
Many small-scale airlines operate in the Caribbean; details are in Lonely Planet's Caribbean Islands guidebook (with extensive boat transport information). There are also larger carriers with dozens of connections, which will give you ideas for itinerary building. These include American Airlines/American Eagle, Caribbean Airlines and LIAT.
It is possible to finish your trip on the waves by sailing on one of the weekly passenger boats from Trinidad's Port of Spain to Guiria in Venezuela.
Monsoon season destinations
Please could you recommend a destination for a two-to-three-week trip in January that doesn't involve a wet season, mud slides, etc? I was thinking of Indonesia, but the weather at that time of year looks a bit awful.
- Victoria Luker
Lonely Planet's Sarah Bennett and Lee Slater write:
In most parts of Indonesia, the wet season falls between October and April, and the dry season between May and September.
In some parts of the country, such as Kalimantan, the difference between the seasons is slight - the dry season just seems to be slightly hotter and drier than the wet season.
The best time to visit most of Thailand is between November and February, because it rains the least then and it is not too hot.
Year-round temperatures are more even in the south, because it's closer to the equator, meaning the beaches and islands of southern Thailand are a good choice for respite when the rest of Thailand can be stifling.
Year-round travel is possible in Malaysia, giving you another option in Southeast Asia. Rain falls fairly evenly throughout the year and the difference between the main rainy season - October to April - and the rest of the year is not that marked.
WIN A LONELY PLANET GUIDEBOOK
Email your questions to travel.info@lonelyplanet.com and they'll be answered by Lonely Planet's experts.
In addition, the best question each week will earn a Lonely Planet guidebook. Add your postal address and the guidebook you'd like (see lonelyplanet.com).
Not all questions are answered and Lonely Planet cannot correspond directly with readers.