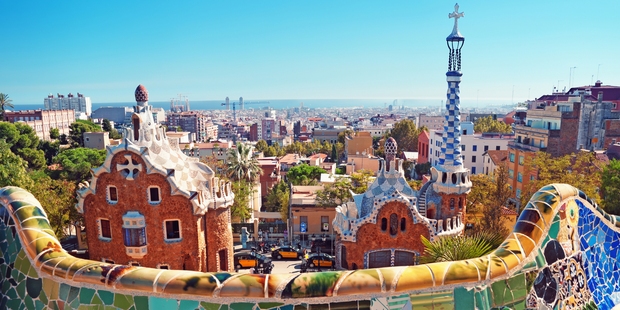 We are planning a rental-car road trip of southern France, starting in Toulouse. We plan to end our trip in Barcelona, from where we fly home.
Friends say there are huge fees for dropping off a car in another country. We have been unable to find out what the drop-off cost would be. If it's not too exorbitant, it still might make sense to do it. We could drop the car in Perpignan and catch a train to Barcelona, but there isn't one that goes directly to the airport, which will mean going to the main station in Barcelona with all our luggage and finding the airport train.
As our flight out is at noon, we would likely have to catch the train the day before and stay overnight in Barcelona. Is there any other way to do this?
- G. Williams
Lonely Planet's Sarah Bennett and Lee Slater write:
Only major car rental companies will let you drop your car off in a different place from where you picked it up. Some, like Avis and Budget, may provide quotes over the phone.
Provisional bookings through Europcar and Hertz websites indicate the fee for a Barcelona airport drop-off would be around $330-$400.
If you go straight to Barcelona from France you could take the train. A direct ticket each from Narbonne or Perpignan costs around $60-$80.
However, if you keep the motor running, and head out on the highway, looking for adventure - you could take Iberia in a love embrace. The coast road along Spain's Costa Brava would be a wild way to end your trip.
To avoid the hefty relocation fee, drop your car in Narbonne or Perpignan, catch the train to the medieval town of Girona in Spain ($40-$50), and hire another car there.
Barcelona is a great city, boasting art and architecture galore, from Gothic to Gaudi. It has decent public transport, so you should have no trouble getting to and from the airport via Estacio Sants, Barcelona's main station. If you don't want to cart luggage on public transport, a taxi from the airport to the city should cost $40-$50.
I am planning a holiday in South America for three to four weeks early in 2013. I am a young woman most likely travelling by myself. What is the safest way to do this? I want to trek the Inca Trail.
- Debs
Young New Zealand women seem to make excellent solo travellers (speaking from experience).
A safe option is to join a reputable organised tour for at least part of the trip. Most of the logistics are taken care of. Starting off with a tour builds confidence and introduces you to companions with whom you may like to travel further on. Be studious about pre-trip research. Pay attention to local customs and note which situations and places to avoid.
Do check Lonely Planet's website, particularly the Thorn Tree forum.
Also check the travel advisory websites of New Zealand, Australia and the UK.
On the road, listen to other travellers' tips and use common sense. It also pays to learn a little Spanish.
To trek the Inca Trail you must go with a guide and book several months ahead. Intrepid Travel and Gap Adventures run seven-12-day tours from Lima or Cuzco.
The best time to walk is May to September. Avoid the wettest months of December to April when the trail is slippery, campsites muddy, and the views obscured by cloud.
You could visit four countries: from Peru head overland via Lake Titicaca to Bolivia. Hike the Amazonian jungle and Andean peaks of the Yungas and Cordillera Real; continue south to Salar de Uyuni; through the Argentinean Andes to the wine-sodden city of Mendoza, from where you can catch a flight to Santiago.
WIN A LONELY PLANET GUIDEBOOK
Email your questions to travel.info@lonelyplanet.com and they'll be answered by Lonely Planet's experts.
In addition, the best question each week will earn a Lonely Planet guidebook. Add your postal address and the guidebook you'd like (see lonelyplanet.com).
Not all questions are answered and Lonely Planet cannot correspond directly with readers.