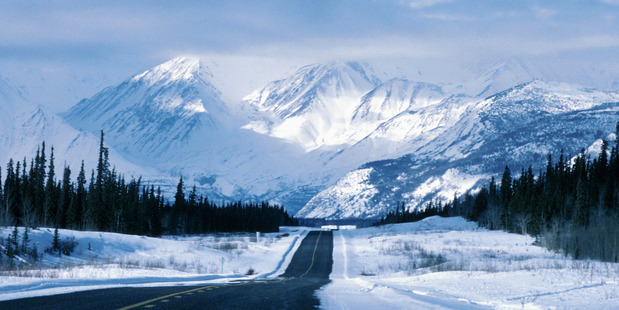 My wife and I are planning a road trip from Vancouver or Seattle to Anchorage and would appreciate your views on the options of the Stewart-Cassiar or Alaska Highway heading north. If we take a rental car will there be a drop-off fee if we leave the car in Anchorage? If so, can we take the rental car back by ferry? Can you also please comment on accommodation on both routes?
- Max Carr
Lonely Planet's Sarah Bennett and Lee Slater write:
The 2232km Alaska Highway is historic and epic. The first 430km to Fort Nelson gives little hint of the wonders to come. Further west though, Stone Mountain and Muncho Lakes Provincial Parks present breathtaking spruce forests and the Rocky Mountains. The Mile Post has advice on the highway and links to accommodation and sights en route.
Further west, the 700km Stewart-Cassiar Highway between British Columbia, the Yukon and Alaska is extremely scenic for almost its entire length, offering a window into one of the largest remaining wild and woolly parts of the province.
Accommodation is scant but includes camping, motels and lodges. Visit explorenorth.com and travel-british-columbia.com for more details.
None of the major car rental companies in Seattle or Vancouver advertise one-way rentals to Anchorage. Contact companies directly and you might be able to organise something, but expect to pay a hefty surcharge.
You could return your car on the Alaskan Marine Highway Cross-Gulf Ferry. The Whittier to Bellingham service sails two or three times a month, but vehicle berths are usually booked months in advance. Another option is to drive back southwards to Haines and catch the weekly ferry to Bellingham. Make reservations at ferryalaska.com.
San Francisco to Europe
I want to go to San Francisco for two to three days to see Alcatraz Island. From there I want to travel to Prague, Salzburg and Krakow in Poland to see the World War II camps and salt mines. I'd like to visit the Eagle's Nest, too. Any advice?
- Mark Baker
Lonely Planet's Sarah Bennett and Lee Slater write:
Book Alcatraz at least two weeks ahead for self-guided daytime visits and longer for night tours. If you visit during the day, catch an early boat as there are usually fewer people than later in the day and you can spend longer on the island.
Lonely Planet's Central Europe guidebook covers all of your continental destinations and recommends places to stay whatever your budget. Trains are the most comfortable, atmospheric and fun way to make tracks in Central Europe. Deutsche Bahn and The Man in Seat Sixty-One are excellent rail resources.
While in Krakow, make time to experience the beauty and history of Wawel Castle. The Wieliczka Salt Mine is 15km from the city.
The Auschwitz extermination and concentration camp can be reached by bus or train from Krakow in 90 minutes. The Auschwitz Birkenau guidebook available from the visitor centre will help you get the most out of your visit.
Berchtesgaden's creepiest draw-card is the Eagle's Nest atop the sheer-sided Mt Kehlstein, with sweeping mountain, valley and lake views. Buses will take you up the mountain.
WIN A LONELY PLANET GUIDEBOOK
Email your questions to travel.info@lonelyplanet.com and they'll be answered by Lonely Planet's experts.
In addition, the best question each week will earn a Lonely Planet guidebook. Add your postal address and the guidebook you'd like (see lonelyplanet.com).
Not all questions are answered and Lonely Planet cannot correspond directly with readers.