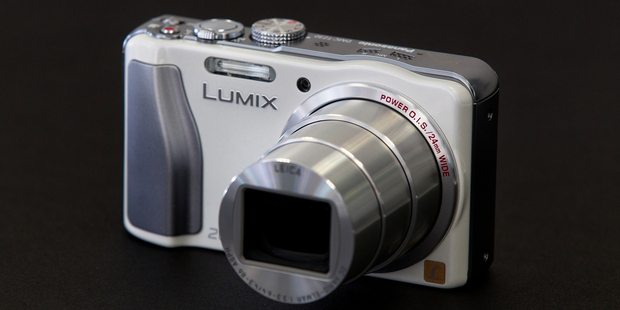 It might be old age or the consequence of having worked in newspapers for too long, but I rarely believe claims made on a box.
How nice it is to turn my cynical views on their head: the Lumix TZ30 not only does what it says on the box, it does more.
This camera is a well-designed package. It's small enough to fit into a pocket, yet boasts an image-stabilised 20 times optical zoom. It has an amazing array of automated features, but will go (almost) fully manual.
The controls are well positioned and easy to use and it has a couple of nifty tricks including GPS geo-tagging. It's also an HD video camera with Dolby digital stereo sound and the screen is touch sensitive.
My favourite feature has to be in-camera photo stitch for panning across a landscape to produce an ultra-wide panoramic shot from the 24mm lens: not new, but a great feature nonetheless.
I also like the burst of up to 10 frames per second for those fast-moving subjects - my daughter's school cross-country, for starters.
The powerful zoom is incredible for such a small camera and will be a plus to any traveller. With a digital boost it zooms to 40 times (960mm equivalent), but with some loss of quality making it best for small prints.
But nothing is perfect. At full zoom the auto focus seemed a little slow and image quality is not great. Results are also patchy for ISO settings above 400. The battery cover seems a little flimsy (compared with the rest of the camera) and charging is slow.
And without a viewfinder I found it difficult to compose and view pictures in normal daylight using the screen (how many times have I said that?).
This isn't a cheap camera and with all those features it shouldn't be.
It's small, light, easy to use and with features to burn is definitely worth a look for those travelling light.
In fact, it's one out of the box.
The Panasonic Lumix TZ30 has a RRP of $699.99.