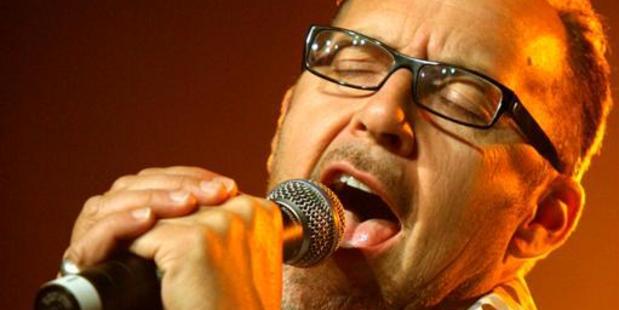 Do you travel light or heavy?
Always try light, something about the existential. I once went on a (rock) tour with only one pair of leather trousers, two shirts and a book on Jim Morrison.
Cattle or first class?
Moooo... unless someone else is paying. I've been lucky enough over the years to visit business many times and once you sit there, it's very difficult to go back.
I can't travel without...
Malaria pills (nasty disease), American dollars (they're still accepted everywhere), black leather jacket (good for dress-up occasions and it doesn't crease), good shoes (sore feet can be the bane of travel), Leatherman (you never know).
What type of suitcase do you carry?
I use a Victorinox carry-on with wheels and a big backpack for the hold. I use the carry-on for excursions once you get there.
What's always in your hand luggage?
iPod, sleeping tablets, toothbrush, packet of Superwine biscuits.
Are you a planner or last-minute packer?
Bit of both, but I always make a list. That trip to the airport is excruciating unless you know you've ticked your list.
What's the best thing you've brought back from a trip?
Memories of course.
Favourite or most exciting airport to land in?
JFK or de Gaulle. The two best cities in the world await you. I would have liked to have come in at the Kai Tak in Hong Kong. Locally it has to be Queenstown.
Best packing tip?
Learn to fold like they do in stores - you won't regret it. And mark your case with something distinctive.
Most memorable trip?
Probably a trip to Europe and the States I did for a big corporate - business class all the way.
Peter Urlich is the musical host for World Expeditions' 18-day trip to Cuba starting on November 17.