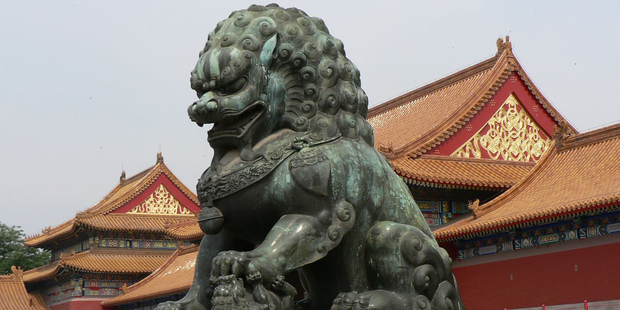 I've impulsively bought flights to China, and plan on going to Beijing, Chengdu, Hong Kong and Shanghai. I'm looking forward to the adventure, but know very little and would love to hear what you have to recommend.
- Alex
Lonely Planet's Sarah Bennett & Lee Slater write:
Prepare yourself for one mighty journey, packed with both ancient and modern culture.
Being a tourist in Chinese cities can be overwhelming. Visit the must-see city sites but escape the chaos occasionally by venturing beyond the city limits.
In Beijing, be awe-inspired by the epic imperial grandeur of the Forbidden City, and the lively hutong (alleyways) of Nanluogu Xiang is a fun place to dine.
An hour's drive from Beijing is the Great Wall itself which can be viewed at Badaling, Mutianyu, Simatai or Jinshanling.
Chengdu is a great base for exploring the the Sichuan region's centuries-old towns and villages, Langzhong being the largest and best preserved. You can also see pandas at the Bifengxia Panda Base close to the city of Ya'an.
In Hong Kong catch a tram up to Victoria Park for great views before heading to Man Mo Temple for a taste of history. Take the Star Ferry across the harbour to Kowloon and stroll along Tsim Sha Tsui East Promenade or spend a day exploring nearby Lantau Island.
Shanghai is all about non-stop shopping, skyscraper-hopping and bullet-fast trains but you can still enjoy the colonial architecture of the Bund trading centre, masterpieces at the Shanghai Museum or old-style charm in the longtang (alleyways) of Tianzifang in the French Concession.
Thrifty accommodation options in the land of the free
A friend and I are travelling to New York and Washington DC in November this year. We are looking for affordable accommodation close to Washington. Would Alexandria be a good location to base ourselves? For New York, would it be cheaper to stay in Connecticut and travel into the city daily, perhaps from Westchester?
- Frances
The charming village of Alexandria is just 10km from downtown Washington DC. Once a salty port town, today it's a posh collection of red-bricked colonial homes, cobblestoned streets, flickering gas lamps and a pleasant Potomac promenade. Alexandria has four metro stations so getting into the city is simple. You can also cruise into Washington until early November with the Potomac Riverboat Company.
Just north of New York City, Westchester County has 43 railway stations spread over three lines, so getting into the Big Apple from here is quick and easy. It is, however, a rather humdrum suburb. It'll be much more fun staying in one the city's five main boroughs.
Accommodation isn't cheap overall, but there are bargains to be had, especially online where you can save yourself hundreds of dollars. Cheaper rooms can be found in less trendy parts of Manhattan such as East Midtown, and in Brooklyn and Queens.
WIN A LONELY PLANET GUIDEBOOK
Email your questions to travel.info@lonelyplanet.com and they'll be answered by Lonely Planet's experts.
In addition, the best question each week will earn a Lonely Planet guidebook. Add your postal address and the guidebook you'd like (see lonelyplanet.com).
Not all questions are answered and Lonely Planet cannot correspond directly with readers.