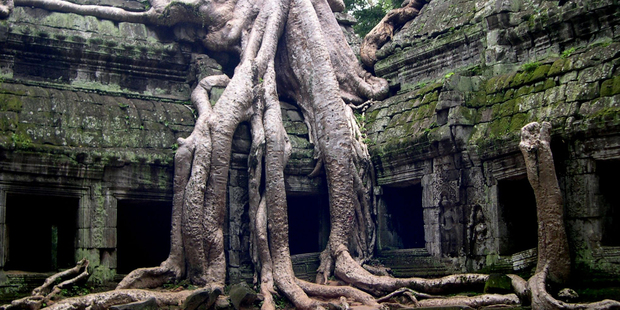 Some friends and I are planning a three-week trip to Thailand (and maybe Cambodia or Laos) in January. We are 21 so want to do the party/tourist thing, but we also want to get off the beaten track. Can you recommend key places to visit and also the best routes and transport to take?
- Anna O'Sullivan
Lonely Planet's Sarah Bennett & Lee Slater write:
If you want to visit three countries in three weeks, your best bet is to stick to the north of Thailand before travelling to Cambodia and Laos, or perhaps Vietnam.
To get your party fix, you might like to consider Bangkok's favourite weekend getaway, the island of Ko Samet. Otherwise you could head to the beaches of Ko Samui or Ko Pha-Ngan in the south, but to save time we recommend you fly return Bangkok-Ko Samui (check out Bangkokair.com).
For the rest of your trip you can travel overland with relative ease. Thailand's buses are the best of the bunch, while the networks in Cambodia and Vietnam offer decent connections between major cities. Buses in Laos are reasonable on the busiest routes, but pretty poor elsewhere.
Boats are also a major feature of Mekong travel, both on the mother river itself and up and down numerous smaller rivers.
Many remote adventures can be had in northern Thailand, in the mountains around Chiang Mai or the lush jungles of Khao Yai National Park with its magical waterfalls.
Top Cambodian experiences include visiting the Temples of Angkor and being seduced by the charm of resurgent capital Phnom Penh, once the Pearl of Asia.
Laos has its own fabled city, the Unesco-protected Luang Prabang sitting at the confluence of Mekong and Nam Khan rivers. Enjoy its Buddhist temples and Gallic cuisine before heading bush for a trek through the Nam Ha National Protected Area's wild, dense jungle.
Traversing borders in this Mekong region isn't as tricky as it used to be. With more than 20 crossings connecting the four neighbouring countries, there's plenty of scope for choosing your route. Lonely Planet's Vietnam, Cambodia, Laos and Northern Thailand guidebook includes instructions for all crossing points.
The Thorn Tree forum is also a great place for recommendations from fellow travellers.
WIN A LONELY PLANET GUIDEBOOK
Email your questions to travel.info@lonelyplanet.com and they'll be answered by Lonely Planet's experts.
In addition, the best question each week will earn a Lonely Planet guidebook. Add your postal address and the guidebook you'd like (see lonelyplanet.com).
Not all questions are answered and Lonely Planet cannot correspond directly with readers.