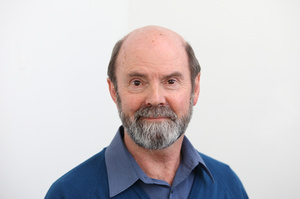 Do you travel light or heavy?
I put a lot of thought into taking as little as possible so I wash clothes most nights. Unfortunately that's a bit offset by the need to take all sorts of electronic stuff for my work.
Cattle or first class?
Depends what the airlines offer. Mostly economy, though on my latest trip to Europe, Emirates flew me business class which was wonderful, and we paid for my wife to fly business class as well. At our age we need a bit of comfort on very long flights.
What type of suitcase do you carry?
I've got an array of small-medium wheeled bags, including one which converts to a backpack, and I take the one which best suits the journey.
What's always in your hand luggage?
My camera, Kobo ereader and often a book as well, a sleep mask if I'm flying economy, a pen and a notebook.
Favourite or most exciting airport to land in?
Auckland. I love to travel but no matter how exciting the journey it's always great to be home. The view from the plane of our coasts, farms and hills is always stunning. And it's one of the most passenger-friendly airports in the world.
Most memorable trip?
People always ask me that when they hear my job and it's very difficult to answer because every trip is memorable. But if I had to opt for one I think it would visiting the Antarctic Peninsula. The memory of our first landing, greeted by seals, a red carpet of guano and about a million penguins against a backdrop of ice, will stay with me forever.
What do you do while on the plane?
On the outward journey read, watch films, eat, drink and sleep. Coming home I usually try to do a bit of writing as well.
Jim Eagles is a former Herald Travel Editor.