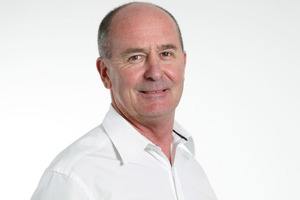 Do you travel light or heavy?
Light. I look at people with lots of large bags and wonder, why?
Cattle or first class?
Cattle. I would rather spend the money on a great dining room on arrival.
I can't travel without...
Sadly, my Blackberry. I'm away 100-plus days a year and most of my travel is business related so the thought of arriving home to a thousand unopened emails is too daunting.
What type of suitcase do you carry?
Samsonite. Luggage takes a beating and Samsonite stands up to everything a baggage handler can throw at it (that's not a challenge to baggage handlers!).
Are you a planner or last-minute packer?
Last minute - mental note to check the weather at my next destination.
What's the best thing you've brought back from a trip?
Great memories of The Fat Duck, Heston Blumenthal's Michelin-starred restaurant in Bray, UK.
Favourite or most exciting airport to land in?
Queenstown. It always takes my breath away as I fly in - such great beauty. And I know my girls will be there to meet me.
Most memorable trip?
Two weeks in Burgundy. Awesome vineyards and home to the Michelin-starred Lameloise Restaurant where Jacques [Lameloise] cooked me his favourite dishes until I couldn't fit any more!
Mark Rose is CEO of The Rees Hotel in Queenstown. Its restaurant, True South Dining Room, will host the True South Culinary Series with Pegasus Bay Wines on March 31. Book online.