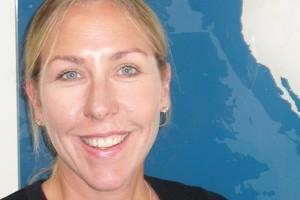 The best holiday I've ever had was ...
My honeymoon to Vanuatu last April. We cruised the outer islands on the Island Passage - simply stunning.
And the worst was ...
I honestly can't think of a worst. I absolutely love all of my holidays. My biggest passion in life is travelling and you can always make the best of a bad situation.
With endless time and money I'm off to ...
Cruise the Mediterranean with my husband. Next on my wish list is to go first-class camping in Tanzania, with a few nights in Zanzibar on the way home.
The best travel advice I have is ...
Do your research and seek advice from the experts, half of the fun of a holiday is in the planning. And pack well. There is nothing worse than taking lots of things you don't need. That's another reason I love cruising, you only unpack once.
I never leave home without ...
My iPhone. It's my digital camera, laptop, iPod and mobile. Everything you need for travelling.
Joanne Peterson is team leader at Cruiseabout Takapuna.