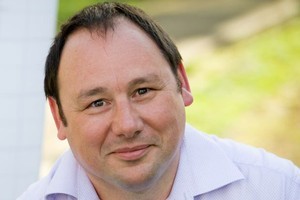 Do you travel light or heavy?
As light as I can get away with.
Cattle or first class?
Cattle if less than six hours, otherwise I can upgrade using status vouchers.
I can't travel without ...
My iPhone - with the Jasons travel app loaded.
What type of suitcase do you carry?
A Swiss case.
What's always in your hand luggage?
iPhone, passport, newspaper and Star Alliance gold card.
Are you a planner or last-minute packer?
Last-minute.
What's the best thing you've brought back from a trip?
The desire to move to New Zealand after time spent mountaineering in the Southern Alps back in my British Army Officer days.
Favourite or most exciting airport to land in?
Favourite: coming home. Most exciting: Kuwait during the end of the first Gulf War in 1991.
Best packing tip?
Think of the least amount you need, then halve it.
Most memorable trip?
Touring the US in summer in a Ford Pinto, driving across 24 states in 10 weeks, closely followed by being stationed in Berlin when the wall came down.
What do you do while on the plane?
Sudoku, crosswords, games like Who Wants to be a Millionaire and Texas Hold 'Em - oh, and work sometimes.
Kevin Francis is CEO of Jasons Travel Media, which recently launched the first New Zealand-focused travel app that allows travellers to search, plan and book instant holidays at the touch of a screen.