Choose wisely for weekends away.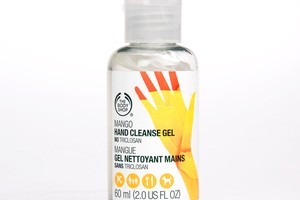 Cheap, cheerful, clever multi-tasking items are what you need for casual breaks. Here are a few practical finds worth popping in your toilet bag for getaways this summer.
1. Aveeno Intense Relief Hand Cream $11.39
This no-nonsense formula is fragrance-free and will have unisex appeal at the bach. It really is non-greasy and leaves dry hands feeling better, faster. Contains colloidal oatmeal to maintain moisture. Aveeno's Skin Relief Moisturizing Lotion for the body is another dependable soother. (Available from supermarkets.)
2. Primal Earth Revive Organic Shower Scrub $4.99
One for the guy who can't keep his mitts off your shower stuff, but we've included it because anyone needing a rubdown might be tempted by this New Zealand-made, budget-priced, apricot-enriched formula. Like Primal Earth's skincare range for men, the shower line is mostly natural and free of parabens and harsh chemicals. A companion shower gel contains green tea and olive extracts or you can wash with a richer cream formula.
(Available from supermarkets or here.)
3. Kerastase Ultime 50ml mini $28
This is one of the nicest hair oils about. It smells great and has a light texture making it suitable even for flyaway fine hair. It's not cheap, but a little goes a long way so this travel-sized bottle is a great sampler that packs easily. Can be used as a nourishing pre-cleanse, a leave-in conditioner on unruly ends, before blow-drying or as a finishing product. (From Kerastase salons and selected shampoo shops, ph 0800 657 666.)
4. Eco Store Shampoo $10.95
Stocking up at the supermarket makes sense if you're hosting a crowd, especially with items such as shampoos and conditioners which people tend to help themselves to. Eco Store's new formula delivers a hydrating wash, but being devoid of troublesome chemicals it will appeal to sensitive types and is suitable for children also. (Available from supermarkets or see here.)
5. The Body Shop Hand Cleanse Gel $8.50
If you're heading into uncertain territory, having a little sanitiser at hand makes sense. The Body Shop has new antibacterial ones in four fruity flavours.
6. Fudge Salt Spray 25ml mini $7.99
If you can't beat it, then go with the flow by revelling in salt spray in your hair.
Just like the real thing, this bottle will give texture, but with the added bonus of UV protection and a conditioning coat. (Available from Fudge salons and selected shampoo shops, ph 0800 456 426.)
7. Bio Oil 60ml $20.45
My physiotherapist uses this oil for massage and many people swear it helps ease scars and stretch marks. It is certainly an effective hydrator and the distributors tell me it can even be used on the face and hair. (Available from pharmacies.)
8. Swisspers Spa Facial Cleansing Wipes $5.99
Facial wipes are perfect for holiday cleansing, these ones stand out because they're a cheerful pink colour and are impregnated with pomegranate extract. (From The Warehouse and selected pharmacies.)