Do you travel light or heavy?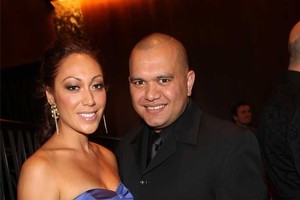 Depends - if I'm doing one gig in Brisbane, I'll take very little. If I'm doing a round trip from Melbourne to Perth to Brisbane, I'll pack too much in ... I can't stand doing washing while I'm on the road.
Cattle or first class?
I don't care - I'm so used to travelling cattle that I'm good with either. I'm a happy traveller.
What's always in your hand luggage?
My Beats By Dre headphones, a battery charger for my laptop, a spare T-shirt, deodorant and a bottle of water.
What's the best thing you've brought back from a trip?
My girlfriend Sarah, from the Gold Coast.
Favourite or most exciting airport to land in?
Queenstown - the approach between the mountain ranges is nothing short of stunning.
Most memorable trip?
Getting upgraded to first class on a Qantas flight returning to Auckland from Los Angeles. I was supposed to go to business class, but because I was just short of Gold status on my frequent flyers, they sent me all the way to the front.
The service and food was amazing, and I sat next to this really nice elderly lady who I chatted to all the way back. I thought she was just a nice person and had no idea who she was, but when we were approaching New Zealand an attendant came up to her and addressed her as "Dame".
It was funny because I was talking to her about hip-hop culture for an hour during our trip.
* DJ Sir Vere will perform at the Big Day Out on January 20, 2012 at Mt Smart Stadium, Auckland. Tickets TicketMaster.co.nz, ph (09) 970 9700.