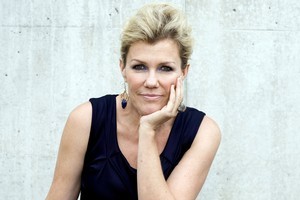 Do you travel light or heavy?
I do both. I did a trip through Europe for six weeks with pretty much hand luggage, but then can go away for the weekend with pretty much a kitchen sink. I find it's all about the mood I'm in on the day I pack.
Cattle or first class?
Mostly cattle but if I have airpoints I'll go for an upgrade. Let's face it, cattle is horrible and the seats get smaller every year, I'm sure of it.
I can't travel without ...
Moisturiser and a toothbrush.
What's always in your hand luggage?
Moisturiser, toothbrush, earplugs, book.
Favourite or most exciting airport to land in?
J.F.K.
Most memorable trip?
Trekking in North Vietnam for Intrepid Journeys season one. Challenging and joyous and hilarious. Paris, all four times.
* Actress Robyn Malcolm is hosting a Great Wall of China Challenge for Variety: The Children's Charity in June 2012. The trek, put together by World Expeditions, will explore rural villages along the Great Wall giving a taste of the real China. Tickets are $5690 per person, twin share, including international flights, taxes and a $500 donation to Variety. For more information visit variety.org.nz.