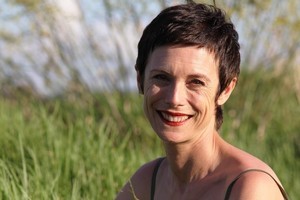 Do you travel light or heavy?
I do my best to travel light - in fact I've travelled so light that I've had to buy things I've left behind.
Cattle or first class?
From time to time, I do travel business class, especially when I'm faced with an arduous schedule that has me heading into meetings the moment I get off the plane. It's worth every cent. If I know I'll have time to recuperate during the trip, or it's a short haul trip, I'll fly "cattle".
I can't travel without ...
My Evolu Travel Tower and face cloths. I take one Travel Tower in my suitcase and one in my handbag. They can last me up to 10 days, so I have all my skincare sorted. Hotels don't always provide facecloths, so I take my own.
What's always in your hand luggage?
An empty water bottle, so I can fill it up when I'm airside, a good book, and a pashmina, as I often get cold on aircraft.
Favourite or most exciting airport to land in?
Paris - I've been going there at least once a year for the past 10 years and still can't believe how easy it is to go through customs. You don't need to fill out any forms and the customs officers just stamp your passport. That's it!
Most memorable trip?
It would have to be the time we went off the runway in Nadi when I was a flight attendant. We had to go into emergency mode and take control. Thankfully we all got off the aircraft safely.
Kati Kasza is the founder and managing director of beauty brand Evolu.