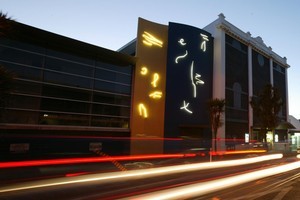 New Plymouth's Govett-Brewster Art Gallery has been home to the archives of kinetic artist and film-maker Len Lye for more than 30 years. Len Lye All Souls Carnival is the largest retrospective of his work ever presented at the gallery. It runs until November 27.
Films in the forest
Next month, Rotorua celebrates forests by featuring the best films from the International Forest Film Festival. A highlight is festival winner Queen of the Trees, which reveals the incredible web of life supported by a single tree. The festival ends with two films from the United States, which will be shown outdoors in the redwoods.
Hit the coast
Air New Zealand recently began direct flights between Auckland and Paraparaumu on the Kapiti Coast, which is the starting point for boat trips to Kapiti Island and is centrally located for coastal attractions.
Try Beach Getaway, a two-bedroom, self-contained garden flat directly opposite the beach access-way.
Winning combination
Savouring the Source, a Northland food and wine festival, will be held on November 12 in conjunction with the Bay of Islands Pastoral & Industrial Show. Visitors can sample regional food and wine, and watch cooking demonstrations.
Two plus one to Wellington
Book a getaway in the capital before November 6 and you'll get three nights for the price of two at any of 19 participating hotels. Retailers, attractions and hospitality outlets are also offering three-for-two deals that cover everything from food to rides, beauty treatments and clothing. Valid December 12 to January 31.