A Fan's Guide To World Rugby
by Daniel Ford and Adam Hathaway
New Holland, $39.99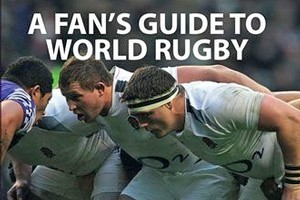 If watching the Rugby World Cup has whetted your appetite for rugby around the globe, then this guide might seem like a good idea.
It has information about the main grounds and teams in the top 18 rugby-playing nations and a few tips about things to do in the various countries.
Unfortunately, the focus is very much on the top sides, so the rugby fanatic visiting Auckland, for instance, is only told about the Blues - ignoring the stirring deeds of Auckland, North Harbour and Counties-Manukau - while the clubs that are the heart of local rugby don't rate a mention.
Worst of all, the authors recommend a ferry ride to Devonport, but it somehow doesn't occur to them to suggest a visit to the wonderful North Shore club, oldest in Auckland and current North Harbour premier champions.
If I was a visitor to Auckland, that's exactly the sort of place I'd like to hear about.