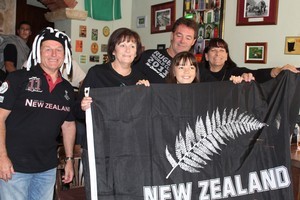 It's starting to get cold up here in Europe. We're trying our best to escape winter so the sooner we head south the better.
We caught the train from Turin to Verona, a city which sounded great in the guide books... but I'm cautious about anything the books say.
The first warning signs that we may not enjoy this place were the convoys of tour buses converging on the small city.
And then, as we headed to the old town centre, we saw them. First a couple, then a few, then wave-upon-wave of tour herds, following flag-bearing tour leaders.
Soon we were overwhelmed. This is mass tourism central.
I have to admit the main attraction of the town, 'The Arena', is impressive. It's a massive colosseum and well worth a look inside. It's also used as an opera auditorium due to its amazing acoustics, though unfortunately there weren't any performances on while we were there.
It's the town's other big draw card however, which brings the loathing: the story of Romeo and Juliet.
Verona is where Shakespeare set the famous tale, and you can see cheesy signs like "Romeo Cafe"" and ";Juliet restaurant" everywhere.
The mecca for this crowd of tourists is the balcony where one of the story's most famous scenes played out.
It was here that we found ourselves in the middle of a throng of people jostling to get a photo of the balcony and to write their names - and those of their lovers - inside hearts on a wall.
At the packed souvenir store you can even get a love heart-shaped pillow embroidered with your other half's name.
I wondered if half the people there actually thought it was a true story and prayed Charlotte wasn't succumbing to all this, so was relieved to see her laughing at the spectacle.
The city's saving grace is its food, so we escaped to a homely restaurant where the speciality is horse meat. Trying not to think about Phar Lap and Mr Ed, I went for a stew. It was delicious and my guilt was soon washed away with a local Veronese wine.
We left Italy a couple of kilograms heavier and looked to Slovenia.
Crossing the border at Nova Gorica we jumped on a tiny train covered in graffiti and took a stunning ride through alpine scenery to Lake Bled.
Upon arrival the train station was empty and there were no taxis to be seen. As Charlotte headed to a nearby pub to call one, a guy in a car almost ran her over before swerving towards me to park.
I gave him the evils, which perhaps wasn't the best idea as I saw as he got out of his car that he was twice my size.
He asked if I had a problem. I decided to play stupid and said: "Yes I do, I can't find a taxi."
My further request that he call one for us was met with a look of disgust as he walked into the pub.
Welcome to Slovenia!
Luckily, from then on everyone was incredibly friendly.
Bled is a tiny town on the shore of an amazing lake with mountains all around. It was raining and cloudy when we arrived but this in no way detracted from the area's beauty.
I'm trying to get Charlotte into tramping, and the outdoors in general. She's not a big fan but I'm determined, so even though it was pouring the next day, I managed to convince her we had the right gear to deal with it and head on a half day trek to Vinter Gorge, one of the region's main sights.
The hotel owner thought we were crazy as we headed out - as did Charlotte - but I persisted. The walk along a raging river was great and I could see Charlotte was actually enjoying herself.
The next day, the sky cleared and our trip to Ljubljana was great as the mountains were snow capped and we were finally heading south.
With less than 300,000 people the Slovenian capital is one of Europe's smallest but it also turned out to be one of our favourites.
It's an arts centre and you can't walk one minute before seeing something odd: from trees with dresses round their trunks, to random horror sculptures, to chandeliers hanging above street intersections.
We stayed at a hostel that was a military prison until 1991. Each cell (bedroom) is unique as local artists were given free reign to design each one to their own taste.
We'd love to have stayed in Slovenia longer but the journey onwards beckoned.
Next stop Croatia. We did a long haul to Split as we thought this might be our best bet to find a place to watch the World Cup final.
Split's old town is a warren of alleys you can happily get lost in. We struck it lucky though, it only took us 10 minutes to find an Irish pub that was screening the rugby. The next morning we turned up and the place was heaving with Kiwis - it's amazing how many of us you'll find in such random places.
Like all of you back home, we all almost had nervous breakdowns during the last 20 minutes of the game, but it was great to see the victory from so far away.
We've only been on tour for a week so far and we've got around eleven weeks still to go.
In the words of the great world champion captain Richie McCaw: "I'm absolutely shagged," but so far it's been worth the effort.