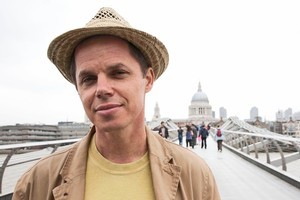 Do you travel light or heavy?
Light to minimalist.
Cattle or first class?
Sigh. Cattle. When I write that best-seller I'm going to sit with the toffs and sip champagne. But, for now, I remain among the great unwashed.
I can't travel without ...
An old canvas hat. It protects from sun and rain and has proved to be an effective bug-swatter.
What's always in your hand luggage?
As I only travel with hand luggage, everything!
What's the best thing you've brought back from a trip?
A Czech girl called Dana. We met in Prague and remained friends for a few years before she decided to spend a summer in the UK with me. We travelled from Cornwall to the Orkney Islands. But she went home when autumn arrived. That was 1996 and I still think about her.
Favourite or most exciting airport to land in?
Auckland. Bright, friendly, great coffee. And home.
Best packing tip?
Toothbrush and paste - airplane breath is not a pleasant way to greet a new land.
Most memorable trip?
Sitting on the roof of a bus driving through the Pakistani Himalayas. To be surrounded by such wild beauty while roaring through fields of stone and across mountain passes was near enough a spiritual experience.
What do you do while on the plane?
I tend to skim through the tunes on offer to reinforce my prejudices about what passes today as popular music. If, on a flight, you notice a headphone-wearing passenger muttering and moaning, well, that could be me.
* Garth Cartwright is a music and arts writer based in London. His latest travelogue, Sweet As: Journeys in a New Zealand Summer (Allen & Unwin) was released in October.