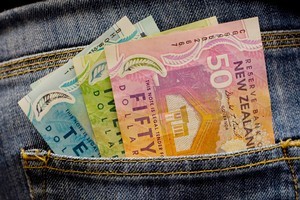 What's the best place to buy your foreign exchange? Not, I'm sorry to say, at Auckland International Airport, where Travelex has a monopoly.
It is, of course, very convenient to get some foreign currency at the airport on your way out - so you arrive with usable cash in your pocket - and to change it back on your return ... but you have to pay a price for the convenience.
Consider the experience of Lester Thorley, who converted Kiwi dollars into Samoan tala at the airport Travelex.
"We hadn't been to Samoa for four years, and were surprised to receive only 1.6060 tala per NZ dollar. But it's not exactly a familiar currency and as it was 5.55am and we'd been up since 4am, we weren't really in a mental state to argue."
But in Samoa using ATMs, "we received a conversion rate of 1.8047 and 1.7959. At the lower of these two rates, using Travelex cost us a hit of about $70, not including fees of $10 each for the two transactions."
I passed this complaint on to Travelex and Christina Brown, the regional marketing manager for Asia Pacific, responded that there were a lot of factors that affected the setting of exchange rates, such as:
"We operate at the airport at least 23 hours a day, 365 days a year, offering the customer the option of buying their cash at 4am, which is at a higher operating cost than any bank.
"We hold 40-plus currencies in stock which are available immediately. None of our competitors offer the range of currencies that we do. There is a cost of holding this stock that we spread across all currencies. Minor currencies are more expensive to source and this is why banks do not stock them.
"We offer customers an alternative of going online to order and collect from the airport at no commission and at preferable rates."
That said, as a gesture of goodwill Travelex offered Thorley a payment which roughly made up the difference between its airport rate and the rate from the ATMs in Samoa.
"We're happy with that, of course," Thorley said, "but the experience has made me gun-shy about converting currency at the airport. It's certainly a good backstop to have at least some on hand on landing, but you pay a $10 fee for even small amounts."
True. And worth remembering.