Trail: Riding The Otago Central Rail Trail
by Paul Sorrell and Graham Warman
Penguin, $50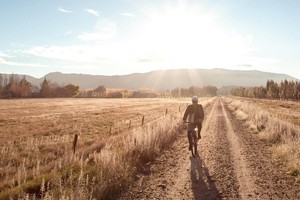 A decade after it opened, built on the route of the defunct Central Otago Central Railway, the rail trail has become - to use an overworked phrase - a New Zealand tourist icon.
Close to 40,000 people cycle its 150km each year, many of them doing it more than once, and its fame continues to spread.
The rail trail thoroughly deserves to be the subject of a volume like this, which is not so much a guidebook - of which there are already plenty - as a tribute to the wonderful range of experiences which make cycling the trail so special.
If you've done the trail, you'll probably want to get a copy to recreate the people, the weather, the scenery, the food, the animals, the bikes, the tracks and the history which made your own journey so memorable.
And, if you're one of the few Kiwis who hasn't done it already, the book will surely make you want to.