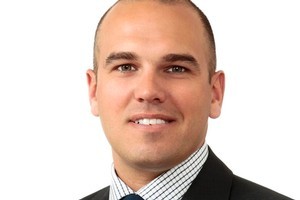 Do you travel light or heavy?
I always plan to travel light but it never works out that way.
Cattle or first class?
Nearly always cattle. Short trips between New Zealand and Australia are fine - I tend to stick on a movie and, before I know it, we are landing.
What's the best thing you have bought back from a trip?
I'm a bit of a "Sneaker Freaker", so I try and find a unique pair of trainers wherever I go.
Favourite or most exciting airport to land in?
Queenstown. My first time was in a small Air New Zealand twin-prop. It was so cool to see people skiing down the side of a mountain on the same level I was sitting at on the plane. My other favourite is the approach into Heathrow down the Thames (when it isn't cloudy or foggy - which is not very often). There are so many famous landmarks you can spot from the sky.
Most memorable trip?
This goes back to when I was a young buck and my first trip away without the parents. Some friends and I travelled along the south-west coast of Turkey and then inland to visit the ancient Roman city of Hierapolis and the stunning white natural mineral cascades of Pamukkale, which have built up over centuries from the natural spring. It was low-budget, but at the time it was the perfect holiday. A mix of ancient historical towns combined with a rich Mediterranean party atmosphere.
James Currah is CEO of TravelSIM New Zealand, a mobile phone service for international travellers offering lower global roaming rates.