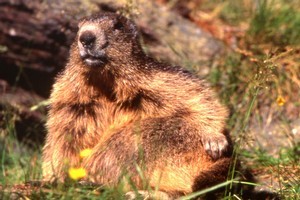 I'm a university student with intentions to travel around South America for six months. I've a rough idea about how to do this all without blowing the budget, though when it comes to Venezuela I'm not sure how I'll be able to get around on the cheap given the rampant inflation. Do you have any ideas for budget accommodation and travel in Venezuela?
- Edward
Venezuela has by far the highest inflation rate in South America. The bolivar fuerte (BsF) is pegged to the US dollar at an artificially high rate, resulting in a two-tier system for changing money. The official exchange rate is fixed at 4.30 BsF per US$1, so you will get this rate when using credit cards and ATMs, or exchanging at a bank or casa de cambio.
You can get a much better rate on the black market exchanging large-denomination US dollars and, to a lesser extent, with euros. It is, however, still illegal. Experienced travellers and in-the-know locals will have the lowdown.
Cheap, quality accommodation is difficult to find in the capital, Caracas, but plentiful elsewhere. Posadas, small family-run guesthouses, are a good option. Though they don't advertise it, many established posadas and tour operators will accept payment at black-market rates via online money transfers if you book from abroad.
Budget accommodation is also available at campamentos (literally "camps") located in the countryside and remote areas. These normally consist of cabins and a restaurant, with tours often included as part of the deal.
Buses are the cheapest and most extensive method of transport, although there is a reasonable network of air routes. Take warm clothing for bus journeys, as over-zealous air-conditioning often turns them into iceboxes.
As in most Latin American countries, bargaining is part of everyday life in Venezuela. Since part of the economy is informal, quasi-legal or uncontrolled, prices for many goods and services are to some extent negotiable. A smattering of Spanish will increase your bargaining powers.
Lonely Planet's South America on a Shoestring has tips for travelling round the continent on a budget.
Continent full of adrenaline kicks
Six of my friends and I are planning to travel through Europe next year. We have looked into travelling via train and are wondering if this the best way to get around. We plan on flying into Italy, then travelling through France, Spain, Britain, Belgium and the Netherlands before returning to New Zealand via Thailand. We are hoping to spend a month travelling and are adrenaline junkies, so any advice on things to do would be appreciated.
- Neil
Lonely Planet's Sarah Bennett and Lee Slater write:
Trains are an excellent way of getting around Europe as they are comfortable, frequent, generally on time and have a lower carbon footprint than air travel.
Eurail passes cover most of Western Europe and can be economical on certain itineraries. However, it's often cheaper to buy individual tickets as there are many discounts available, including advance-purchase reductions, one-off promotions and special circular route tickets.
The Italian and German railway websites (Trenitalia.com and Bahn.de) are excellent resources for Europe-wide rail travel, as is The Man in Seat 61.
Lonely Planet's Western Europe guidebook - 10th edition due out next month - will help you plan your trip and also covers transport options for all the countries you want to visit.
To reduce travelling time between destinations, you might want to consider a combination of rail and air. With the proliferation of discount carriers, air travel across Europe has become much more affordable and easy to arrange, especially if you book in advance over the internet.
Useful websites comparing fares from mainstream and discount carriers include Skyscanner.net and Cheapoair.com.
Europe is dotted with adventure-sport opportunities, particularly in the Alps. If you've got a head for heights but limited mountaineering skills, the high-altitude via ferrate climbing paths are a safe and exhilarating way of getting amongst the craggy peaks of the Dolomites. Madonna di Campiglio and Cortina d'Ampezzo are gateways to some of the most spectacular routes.
If water sports float your boat, France's Basque and Atlantic coasts have some of Europe's best surf. Autumn is prime time, with warm(ish) waters, consistently good conditions and few(er) crowds. Spain's northern coast is also well worth dropping in on.
* Neil will receive a copy of Lonely Planet Discover Europe ($60) for his question.
Win a Lonely Planet guide book
Email your questions to travel.info@lonelyplanet.com and they'll be answered by Lonely Planet's experts. In addition, the best question each week will earn a Lonely Planet guidebook. Add your postal address and the guidebook you'd like to receive.
Not all questions are answered and Lonely Planet cannot correspond directly with readers.