Do you travel light or heavy?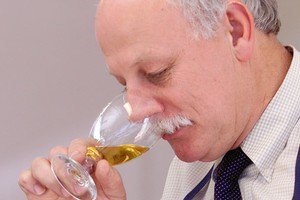 Light; I try to use only one bag if I can get away with it.
Cattle or first class?
Business where possible, although it seems to be more economy these days.
I can't travel without ...
My iPad2 - it's music, books and work all in one.
What type of suitcase do you carry?
A cheap wheelie bag that I replace when needed; I used to have a suitcase but they are so heavy.
What's the best thing you've brought back from a trip?
Memories of great times and the occasional extraordinarily good bottle of wine.
Favourite or most exciting airport to land in?
Hong Kong: great passenger facilities and you know you are in Asia.
Most memorable trip?
Three days at Schloss Vollrads beside the Rhine River, drinking great older rieslings, living it up in a 15th-century castle, celebrating a special person's birthday.
International wine judge Jim Harre is the Chair of the 2011 New World Wine Awards, which limit entry to wines under $25. The winners will be announced this week.