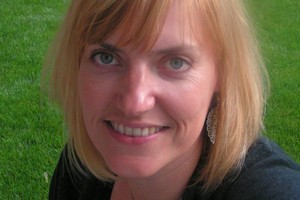 Do you travel light or heavy?
Light. Space is always at a premium on a boat.
Cattle or first class?
The great thing about sailing is that no matter what size the boat, the view is always the same.
I can't travel without ...
Suntan lotion, a hat that won't blow off, a book and wet weather gear. Remember to take your camera because dolphins will be right off your bow.
What type of suitcase do you carry?
A soft-sided weather proof bag which allows you to wedge it into awkward corners and keeps stuff dry.
Are you a planner or last minute packer?
I am a planner. It's too hard to get anything once you are on the water.
Favourite or most exciting harbour?
Almost anywhere on Great Barrier Island, one of the most beautiful spots on Earth. If you just have a day or two then Motuihe Island or the bottom end of Waiheke is the perfect place to feel you've left Auckland but only takes a few hours to sail there.
Most memorable trip?
The most memorable trip would be racing up to Russell in the Bay of Islands. Moments of sheer terror and total exhilaration lapse into traditional celebratory rums when you make it in at four or five in the morning. Then you recover from it all with a relaxing cruise home to Auckland via Tutukaka or Kawau Island.
What do you do while on the boat?
Diving, swimming, snorkelling, fishing, sailing, running around in the dinghy to catch up with friends in the harbour. And you should never feel bad about reading a book or having an afternoon nap when all that activity is over.
Esther Sinke is the art director of the New Zealand Herald.