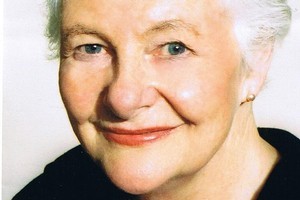 Do you travel light or heavy?
As light as possible.
Cattle or first class?
First class or not at all.
I can't travel without ...
Several books.
What type of suitcase do you carry?
A roll-on with a garish ribbon for easy ID.
Are you a planner or last-minute packer?
I must be a planner, I think, but not obsessively so.
What's the best thing you've brought back from a trip?
A pocket knife I bought 49 years ago on the way to England. Having had to post it back to myself from Wellington Airport twice - the third time I was lucky enough to hand it to Pinky Agnew to take home for me. Now I leave it behind.
Favourite or most exciting airport to land in?
Seville.
Best packing tip?
A plastic bag for dirty washing.
Most memorable trip?
A visit to the Edinburgh Festival with the Downstage production of Hedda Gabler.
* Dame Kate Harcourt is an actor. She can be heard in the verbatim docu-drama The Secrets I Keep this Sunday July 24, in the Arts on Sunday on Radio NZ National.