September 9-19, Frankfurt, Germany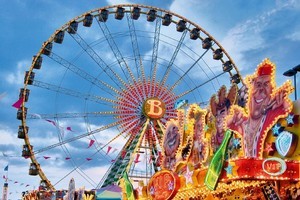 The Dippemess tradition began in the 14th century as a market for domestic items, especially ceramic bowls and pots (dippe means pot in the local dialect).
Gradually other market stalls and fairground attractions were added and today Dippemess is Frankfurt's largest folk fair, offering traditional trade in arts and crafts and regional food and wine (a speciality is apple wine, served in rustic earthenware jugs).
It begins and ends with spectacular fireworks displays and offers a huge range of entertainment options including carousels and high-tech rides.