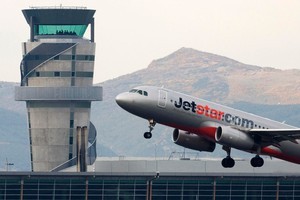 It's the refund you can claim when your airfare is non-refundable - but few travellers appear to know about it.
Airlines confirm that passengers who purchase non-refundable fares are actually entitled to claim their taxes and government charges if they cancel in advance or their flight doesn't go ahead.
The amounts can be substantial, particularly on international flights. Arrival taxes, service charges and security charges total $56.21 on one-way flights to Australia and $166.12 on return flights.
But airlines are being coy about the fact and passengers are living in ignorance. Air New Zealand says tax on non-refundable international tickets is automatically refunded when customers cancel over the phone, but Jetstar requires customers to apply for a refund in writing and there is an administration fee.
Qantas says customers "may" be able to claim a refund on request, but not if the amount is lower than an administration fee ($40 on transtasman flights).
Emirates says refunds can be applied for by contacting reservations and Cathay Pacific also requires people to apply for a refund by phone.
Cathay and Emirates say they keep unclaimed taxes, but Air New Zealand says it passes on the tax whether or not the passengers travel. None of the airlines have figures available that show how many people cancel flights and what percentage of those ask for refunds.
Wellington woman Brigit Stevens, who cancelled a trip this month, says she had no idea she could have claimed money back.
She had planned a trip to Rarotonga for a wedding but cancelled because of the volcanic ash cloud.
The budget carrier credited the $500 cost of the return airfare but she had to use it within 12 months.
"It would have been good if they'd mentioned I could get the government tax back," she says. "They didn't give me any information about it and I didn't think to ask. For your average person, it's quite a bit of money."
A senior travel industry source, who did not want to be named, says she made an online booking with Air New Zealand and the conditions didn't make it clear that she would be entitled to a tax refund if she cancelled.
"It doesn't hit you between the eyes," she says. "How many people phone up to cancel? They just don't turn up.
"Why would you question it? It never occurred to me to ring up."
Consumer NZ adviser Maggie Edwards says airlines should make their stance on refunds clear.
Refunds could take up to 18 weeks, which is "unacceptable".
"People aren't aware they're due for a refund and when they do apply we've had complaints about delays. It would be good if the Commerce Commission could look into it."
A commission spokesperson says any complaints will be investigated.