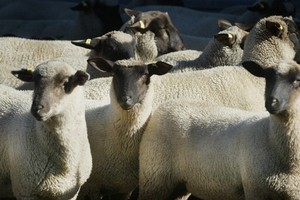 Peaceful escape
Located in the Southern Alps in the headwaters of the Rakaia River, Glenfalloch Station will welcome Cantabrians and others for an Escape the City day on July 24. The day will feature entertainment, an artisan and a farmers' market, an art exhibition and more. It runs from 11am-3pm and costs $20 per car.
On the web: www.glenfalloch-station.co.nz
Shipwreck and things
Tairawhiti Museum in Gisborne is an excellent regional museum and art gallery. It's home to Wyllie Cottage, the oldest European house still standing in the Gisborne area. Another attraction is the Te Moana Maritime Exhibition housed in the restored ship Star of Canada, wrecked on the Gisborne foreshore in 1912.
On the web: www.tairawhitimuseum.org.nz
Jazz and blues
Top jazz and blues musicians from around the world gather in the Bay of Islands for its Jazz & Blues Festival, August 12-14. There'll be entertainment at six venues in Paihia, Haruru Falls and Russell plus free street music on Saturday and Sunday and jazz on the steam train in Kawakawa. A badge costs $50 and gives venue entry, discounted ferries, and a free bus between the Haruru Falls and Paihia venues.
On the web: www.jazz-blues.co.nz
Terraces tribute
The Wairakei Terraces near Taupo are a manmade attraction that pay tribute to the silica terraces that once stood in the Wairakei Valley. They also encompass the blue pools, the hot Te Kiri o Hinekai Stream and Honeymoon Pool, red mud pools, a geyser and a Maori carving house.
On the web: www.wairakeiterraces.co.nz
Fun times in the south
How much fun can you fit into a five-hour day? Find out at the ILT Kidzone Festival in Invercargill, which offers over 150 activities including arts, sports, technology, entertainment and comedy. The event is aimed at children aged 2-13 and will be held from July 20-25.
Contact: (03) 211 1400
On the web: www.southlandnz.com