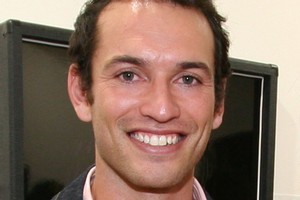 Do you travel light or heavy?
Light.
Cattle or first class?
Cattle.
I can't travel without ...
My surfboards.
What type of suitcase Do you carry?
Diving bag.
What's always in your hand luggage?
Laptop.
Are you a planner or last-minute packer?
More last-minute, but I have been travelling for so many years that I pretty much have it down pat by now.
What's the best thing you've brought back from a trip?
Coffee, red wine and a huge block of parmesan cheese - all fresh from Italy and brought back home for family and loved ones.
Favourite or most exciting airport to land in?
Back home in Rarotonga. Arriving home to the fresh air, salt and the humid aroma of the islands is enough to make anyone pause.
Best packing tip?
Toothbrush and toothpaste is always a good idea.
Most memorable trip?
Winter surf trips in the snow - surfing in extreme cold weather, wearing gloves, a hood, booties, thick wetsuit, cooking on open fires and foraging for enough dry wood to enable you to do so - being so cold that you cannot grasp the keys in your fingers to get into your car and get warm. Great friends, great surf and you know you are alive.!
Marama Nicholas is the director of Clyne Model Management & Nova models and Talent.