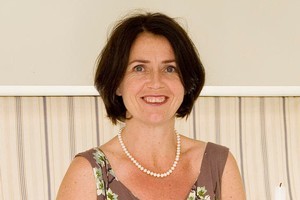 Do you travel light or heavy?
Usually too heavy, with the wrong stuff.
Cattle or first class?
Back to cattle class these days.
I can't travel without ...
A buddy or I get homesick. Travelling is so much richer when you have someone to share a Bloody Mary on take-off, giggle helplessly at place names, share memories and to keep each other awake during transits in strange foreign ports.
What type of suitcase do you carry?
Hard and full, with wide wheels so I can take corners at speed when running for the plane.
Are you a planner or last-minute packer?
Definitely 11th hour, after sorting out the kids, the cats, the chooks and the office.
What's the best thing you've brought back from a trip?
A husband! We met during a yacht delivery across the Tasman.
Favourite or most exciting airport to land in?
Charles de Gaulle of course, such cool architecture and Paris outside.
Best packing tip?
Roll everything to avoid creases, and keep shoes in a Wallace Cotton laundry bag.
Most memorable trip?
My first offshore sailing trip to Hawaii, sailing north into a progressively warmer climate with the smell of frangipani in the air long before we made landfall at each island.
What do you do while on the plane?
Back to back movies until my eyes close and the plots all blend together.
Paula Wallace is the co-owner of Wallace Cotton.