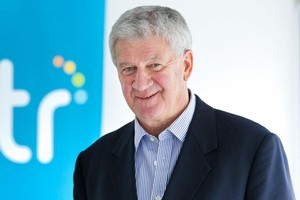 Do you travel light or heavy?
As light as I can for business. For vacation I always take stuff I don't use.
Cattle or first class?
Economy in Australia and New Zealand, business class overseas.
What type of suitcase do you carry?
A Mandarina Duck and 30-year-old Italian leather suit-carrier for check-in. And a hand-carry satchel on the plane.
What's always in your hand luggage?
The Economist, Sudoku, business files for the first meeting on arrival and a T-shirt for comfort on board.
Favourite or most exciting airport to land in?
I used to work for Qantas and the pilots always said the best airports to fly into were Sydney, Rio, San Francisco and Hong Kong. I'd add Santiago - a day flight over the Alps from the East or up to Lima with the Alps on your right-hand side: amazing.
Most memorable trip?
I always love Italy, but special trips were barging in France, game parks in Botswana and touring around Scandinavia.
What do you do while on the plane?
Work on the next day of business, then read, play Sudoku and try to work out my household budget (it never works).
Gordon Howlett is the chairman of DTR