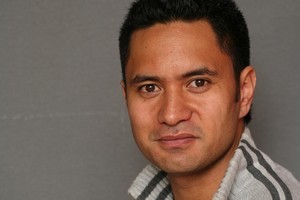 Do you travel light or heavy?
I favour lightish.
Cattle or first class?
In reality or fantasy? I'll say business class.
I can't travel without...
My toothbrush and a sense of wonder, ha ha!
What type of suitcase do you carry?
A tramping pack, so I look cool.
What's always in your hand luggage?
An iPod and deodorant, 'cause I'm a man.
Are you a planner or last-minute packer?
Get it done in the last minute.
What's the best thing you've brought back from a trip?
Facebook friends?
Favourite or most exciting airport to land in?
Has to be Wellington. Scary.
Best packing tip?
Only pack three quarters full - it always comes back full.
Most memorable trip?
A five-hour flight across the US on which I saw three twisters on the horizon when lightning struck.
What do you do while on the plane?
Watch lots of movies, definitely.
Jarod Rawiri is performing in Silo Theatre's The Brothers Size, from May 27-June 18, at the Herald Theatre. Tickets from $25, ph (09) 357 3355.