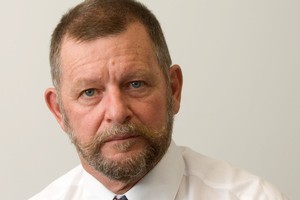 To be honest, I didn't see the Black Stump, or anything that even looked like it. We had just spent maybe eight hours on the bikes, through almost-monsoonal rain, more road works than you could cuss at, and rivers of mud, and my focus was firmly on the Coolah Valley Hotel.
But I know I was there and beyond it, because that's what Coolah is famous for. A dot of fewer than 1000 souls in the backblocks between Bathurst and Tamworth, it used to be a staging post on the old Sydney stock route. The Black Stump was a wayside inn reputedly named after a local sheep station, and was close to the extremes of colonial civilisation.
I can tell you that when you're a super-saturated biker, Coolah and the Valley pub are the essence of civilisation. Mike, Jim and I were on the annual run to the Triumph Ratfest at Valla Beach, a lick south of Coffs Harbour, and were mighty grateful to (apparently) zip past the Stump and into town.
They're used to bikers at the Valley. After idling the evening away at the window of the bar watching women on horseback herding cattle through the main street, the publican opened up the rear dining room so we could garage our Trumpies next to tables and chairs.
They do that for a lot of bikers, and in any case we are hardly Rebels or Hells Angels or their ilk, though they often stay there too. Mike is a big, leather-clad man with a goatee and a mean, minimalist 1600 Triumph Thunderbird: he's also a senior public servant and a thoroughly nice bloke. Jim, who rides a Thunderbird with as much bling as it can carry, is a paramedic. When we pull over for a rest beside a bridge, he tells us he was here a short while back in a helicopter to pick a up a Harley rider who failed to make the last bend.
The real outlaws cover these roads all the time. So do tourers, and groups of Ulysses riders, the over-50s pledged to grow old disgracefully.
We were at the Tarago pub outside Canberra some time back when the Fourth Reich arrived. The Fourth Reich is a swastika-covered outlaw gang from the Illawarra region south of Sydney, who often battle it out with the Rebels but whose Aryan precursors have been sufficiently forgotten to allow Maori and Islander members. Many drank vividly turquoise or pink concoctions, and while we chatted with some of the group one of the Kiwis was on stage, crooning country weepies.
And once Mike and I were at Malacoota, a Victorian fishing retreat, when the Coffin Cheaters arrived en masse from Melbourne. We spent the night swapping yarns and watching AFL on the telly with the president and sergeant-at-arms. They wore Hawaiian aloha shirts and jandals.
There were some fearsome looking blokes when we arrived at Valla for the Triumph meet: you know, big beards, bald heads, clothes as black as Satan, and just the kind that would bite granny's head off for breakfast. The worst that happened was when one of these great bears reckoned he'd seen us pass through Tamworth, but then it couldn't have been: he saw two Thunderbirds and a Jap bike. Jap bike? It was my 1050 Sprint ST. I still bristle at the slander.
As for trouble? Maybe the psychotic possum that latched on to a woman's face and attacked Jim behind a cabin at the van park. Or the 50c-sized piece of skin Mike pared from his scalp when he misjudged the height of the top bunk. Otherwise, all is a hoot beyond the Black Stump, bar the 10 hours home, straight down the Pacific, Hume and Federal highways.