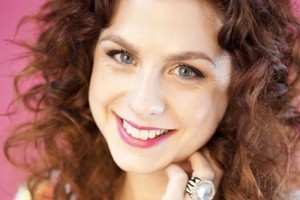 Do you travel light or heavy?
Heavy - I try to pack light but it never works. I always seem to take clothes I don't even like.
Cattle or first class?
Cattle. I only dream of first.
What's always in your hand luggage?
Mints, moisturiser and that face spritzer stuff that makes you feel fresh.
Are you a planner or last-minute packer?
A bit of both. I sort everything into piles and separate places and at the last minute put it into the suitcase in the hope it will fit.
What's the best thing you've brought back from a trip?
My memories ... corny but true.
Favourite or most exciting airport to land in?
Once in Kuala Lumpur there was a thunderstorm and we had to go land somewhere else ... I can't remember where now. It's all a jetlag blur.
Best packing tip?
Take all your moisturisers/stuff that makes you feel good in small travel-size containers.
You can buy little pottles for cheap from a $2-type shop. It makes such a difference 17 hours into a flight.
Most memorable trip?
Staying with family friends in central London and getting to visit amazing art galleries and having delish late-night dinners on warm evenings.
What do you do while on the plane?
In all honesty, I try to sleep. Sometimes that can be assisted by a glass of wine.
Alix Bushnell stars in Go Girls, Tuesdays at 8.30pm on TV2