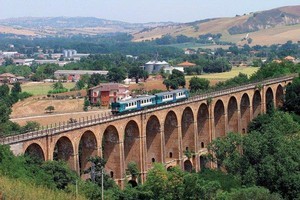 My friend and I are planning an exciting adventure to Europe, visiting countries including Italy, Austria, Germany, Belgium and France. After some research we found that travelling around by train will be the ideal mode of transport for us, as we can relax and take in the views. However, booking has been difficult as I will be travelling on an NZ passport and my friend is on a UK passport. How can we book together when travelling under different passports?
- Stacey
Lonely Planet's Shawn Low writes:
As a non-European resident, you would have to book a Eurail pass.
Your friend needs to book the local equivalent, the InterRail pass. Again, there are different options based on travel time and countries you are visiting. There are some restrictions on the InterRail pass: it doesn't cover train travel within the country of your friend's origin, you need to reserve seats in some countries, etc.
Your best bet would to lock down the countries you both want to visit and the travel period. Then compare the passes and pick the option that matches best. You can travel together on the same train if you both reserve seats on the train in advance.
Rome in a hurry
My husband and I are taking a guided overland trip from London to Rome, staying two nights in Paris, Interlaken and Florence, and ending the tour in Rome. We'd love to see more of Italy, but only have a few days free. Any suggestions on things to do or see?
- Tracey
Shawn Low writes:
You can see plenty on a day trip or an overnight trip if you don't want to rush.
Ostia Antica was ancient Rome's port and there are some ruins from the time worth checking out. You can take public transport there: metro line B to Piramide, then switch to the Ostia Lido train.
The ancient resort town of Tivoli is accessible by bus. Its famous sights include Hadrian's summer residence.
Tarquinia, 90km northwest of Rome, is the most famous of Lazio's Etruscan centres. Take the Pisa train from Termini and then a bus from Tarquinia station.
Cerveteri is over an hour away from Rome by bus. It has an historical city centre on a hilltop and lots of Etruscan tombs around the Necropoli di Banditaccia.
Win a Lonely Planet guide book
Email your questions to travel.info@lonelyplanet.com and they'll be answered by Lonely Planet's experts.
In addition the best question each week will earn a Lonely Planet guide book. Add your postal address and the guide book you'd like to receive (see lonelyplanet.com).
Not all questions are answered and Lonely Planet cannot correspond directly with readers.