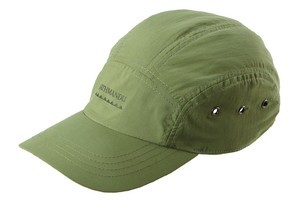 There are zillions of peaked caps around these days but but this Kathmandu product does have a few special features to make it stand out for the traveller.
For a start it's made of a lightweight fabric which packs easily and moulds to the head, unlike the bulky nylon caps which stick up in a dorky-looking peak when they're on your head, and refuse to squash down in your bag.
Importantly, for someone like me with no natural head cover, the cloth has an excellent UPF rating of 50+ for the protection it offers against ultraviolet radiation. Despite being very thin it's good at absorbing sweat.
Also the hat has been treated with an insect repellent to keep flies, mosquitoes and ticks at bay which, according to Kathmandu, will remain 89 per cent effective after 70 washings. It's always hard to tell how effective insect repellent is but this does seem to be effective. I wore it on a recent trip to Fiji when the bugs were active and they stayed away from my head (though not, unfortunately, my ankles). Finally, it's very comfortable to wear and according to my wife it looks ... okay.
The standard price for the Kathmandu no fly zone cap is $30. See kathmandu.co.nz