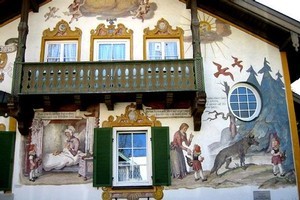 I plan to attend the Passion Play at Oberammergau, near Munich, and while there, sample Bavaria for at least a week. After that, I intend to catch a flight to Calgary, Canada to see family. As I am a 69-year old on a limited budget, can you advise me which airlines might give me reasonable fares?
- Consuelo del Castillo
It seems like your flight pattern will be Auckland to Munich to Calgary then back to Auckland. You're travelling a great distance on a route that's slightly more complicated than a return trip. As such, tickets will be expensive, there won't be bargains as you'll probably have to transit along the way and perhaps take several different airlines.
My advice would be to consider a round-the-world ticket. If you're comfortable with using the internet, you can book online. When we did a quick check, tickets ranged from US$2500 ($3200) to US$3500 depending on when you travel and where you transit. Otherwise, a good idea would be to pop into a reliable travel agency to get a quote.
Places such as STA Travel specialise in such trips. Don't be afraid to shop around.
As for Bavarian sights, Munich is home to all things Bavarian. The city has palaces - Residenz and the Schloss Nymphenburg; galleries - Alte Pinakothek, Neue Pinakothek and the Pinakothek der Modern; museums - Deutsches Museum, Bayerisches Nationalmuseum.
Italy's less-known treasures
Can you help a 30-something couple plan the Italian holiday of a lifetime? We'd like to spend 6-8 weeks getting off the beaten track to experience villages and the way of life. We love food, photography, music and culture. We'd also like to visit at least one Italian island.
- K-J Dillon
Southern Italy is gaining popularity since the northern cities have been well-worn on the tourist path.
The region still has aspects of its industrial past around Potenza, Taranto and Brindisi, but Puglia is now the new darling of savvy travellers and Basilicata is an area filled with mountains, rolling hills and dazzling coastline. Calabria is Italy's wildest area with beaches, mountainous landscape and ruins.
The culture in the area is also hotbed of diversity - reflecting Greek, Spanish and Turkish influences in culture and cuisine - ranging from the laid-back beaches of Vieste to the lush Parco Nazional del Gargano.
For cities, Lucera has impressive castles and an old-town centre. Historical Bari is filled with medieval charm. For food, Puglia is home to cucina povera (peasant cooking) where the food is rustic and simple. Think of pasta made without eggs and dishes made with wild greens. Eighty per cent of Italy's olive oil originates in Puglia and Calabria and the local produce tastes fabulous.
For the island portion of your trip, consider heading to Sardinia. It's a large, remote island on the west side of Italy and the second-largest Mediterranean island.
While the tourists flock there for the impressive coastline, the inner portion has untamed nature and proud tradition.