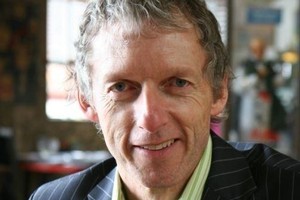 Do you travel light or heavy?
Light. I've travelled too much to do otherwise!
Cattle or first class?
Economy - but I'm always hopeful.
I can't travel without...
From the moment I get on the plane, I change my watch to the time at my destination. Then I try to organise to eat, rest or stay awake in that time zone. I've found it is the best way to avoid jetlag on arrival.
What type of suitcase do you carry?
A wheelie one. It is a Delsey, French and well designed, rigid construction and it has a zip compartment in the lid for shirts.
What's the best thing you've brought back from a trip?
A love affair. Fleamarket treasures including a set of filigree glass plates from Berlin.
Favourite or most exciting airport to land in?
Most exciting - but not in a good way - definitely Moscow when it is -20 deg ground temperature. And I was travelling Aeroflot airlines on a plane to which my first reaction was "omigod do they still make these?"
Most memorable trip?
By train from Moscow to Lithuania through Belarus. It was a magical late afternoon in summer travelling through the forests and I could pick out the dark brown dachas (baches). Talking all night with a Frenchman and a Russian guy who were sleeper companions - not sure how we managed that as no one could speak each other's language!
Rob Garrett is an independent art curator whose latest exhibition is NZ Sculpture OnShore November 4-14 at Fort Takapuna Historic Reserve, Vauxhall Rd, Devonport.