January-March, Vienna, Austria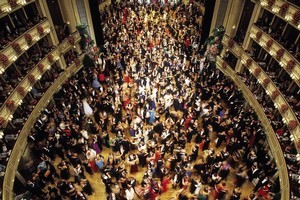 The elegant waltzes of Johann Strauss are synonymous with Vienna, and glamorous public balls are a Viennese tradition.
During its annual ball season, Austria's stately capital oozes style and romance, with around 300 balls attended by ball-goers in tuxedos and formal gowns.
The season begins on New Year's Eve with the famous Kaiserball at the Hofburg Palace, the former imperial residence of the Hapsburgs. Another grand society affair is the Opera Ball, held in the magnificent Vienna State Opera.
Coffee house owners, confectioners, journalists, teachers and engineers are among the many professional associations that traditionally put on dazzling public balls.
For more information see austria.info.