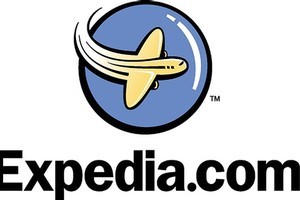 Here's an interesting bit of information: a study by travel website Expedia.com has found that though the rest of the world books its holidays at the weekend, New Zealanders organise their trips on Tuesdays and Wednesdays.
Now what could that be due to? What is there related to travel that happens on Tuesdays? Oh yes, that's right, the Herald Travel magazine comes out on Tuesday mornings.
Of course modesty prevents me from suggesting that Travel's publication day is the reason why - unlike every other nation - Kiwis opt for Tuesdays and Wednesdays.
But it is worth noting that in the past six months Travel's readership has jumped by a remarkable 12 per cent to 355,000, so clearly a lot of people do find the content inspirational.
The Expedia study has identified other ways in which we plan our holidays differently to the rest of the world.
For a start, Kiwis tend to do a lot of research and get things organised well in advance.
Most of us book hotels and flights at least a month ahead and quite a few book more than six months beforehand.
By contrast Italians are inclined to book their flights at the last minute and a lot of Americans organise their hotels less than six days before they travel.
I'd suspect one reason is that because New Zealand is so remote, an overseas trip is a major exercise - we can't just take the train to Paris or drive to Montreal for the weekend - so we have to plan more carefully than people with the world on their doorstep.
Maybe the distance factor is also why Expedia found that we're be turning our back on Britain and Europe - in spite of the exchange rate against both the euro and the pound being favourable at the moment - and opting for places closer to home.
The top 10 destinations New Zealanders have booked through the website are (in order): Sydney, Las Vegas, Nadi, Melbourne, San Francisco, London (the only European entry in the top 10), Singapore, Los Angeles, New York and Bangkok.
The Expedia study also reveals that, as befits our national decline into genteel poverty, New Zealanders like to travel in style but on the cheap.
Kiwis using the Expedia website are more likely than most to book fancy hotels - four star and above - but they also record "one of the lowest hotel spends per country".
In other words, we're canny travellers. Or, as Expedia.co.nz manager Louise Crompton puts it, "This study proves to us that New Zealanders are serious travellers and they are willing to invest considerable time and thought into creating their trips."
And we like reading inspiring travel stories.