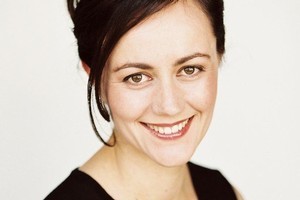 Do you travel light or heavy?
Luggage reflects life. And one seems to get strangely heavier as one gets older.
Cattle or first class?
Cattle. Except for one magical and still inexplicable upgrade. I keep wearing the same clothes but the vibe obviously eludes me.
I can't travel without ...
My iMac family.
What type of suitcase do you carry?
I'm still on the original Mac. A 1993 Macpac backpack in purple and royal blue. Classic.
What's always in your hand luggage?
An unopened pack of hand sanitiser. The same one. Which I always forget to use.
Are you a planner or last-minute packer?
A fence-sitting both. Lots of imagining and laundry, followed by a last-hour panic clothes-chucking.
What's the best thing you've brought back from a trip?
The beginnings of a much-wanted baby.
Best travel tip?
Talk to locals. Don't look for your home away from home. Embrace someone else's.
Most memorable trip?
Flying home in a Hercules with the Air Force Band the morning after the night before's post-tour party. The kindly fellows up front decided on a contour-hugging, low-flying exercise. Never have so many given so much to so few receptacles.
Kate Lineham is an understudy and member of the Chapman Tripp Opera Chorus in the NBR New Zealand Opera's Genesis Energy season of Macbeth, opening in Auckland on Saturday, September 18. nzopera.com