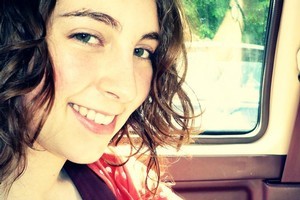 A father who lost his daughter to a bridge-swinging accident is applauding moves to regulate the adventure tourism industry, but blames the Government not acting sooner to prevent the misery and pain his family and others have been through.
Christchurch chaplain Bosco Peters lost his daughter Catherine last year when she fell to her death while taking part in a bridge-swinging exercise near Woodville.
The tragedy prompted Mr Peters to write to Prime Minister John Key and urge action to ensure the safety of industry, which involves 850,000 people partaking each year and is worth $3 billion. Between 2004 and 2009, 39 people died in New Zealand while doing outdoor activities.
Yesterday Minister of Labour Kate Wilkinson announced a proposal of a compulsory registration scheme; every commercial operator would have to sign up and pass a safety audit, which would be repeated periodically.
The proposal would be a preventative approach, rather than a system that only reacted when tragedy struck, though Ms Wilkinson said the industry had overall a good safety record.
The move is backed by OutdoorsNZ and the Tourism Industry Association.
Mr Peters said the scheme was long overdue. "We would have assumed that something like this was already in place long ago. It's only through the death of Catherine that we realised there's actually a litany of things that you would be appalled at and could have led to a disaster at any moment."
He said if the system had been in place last year, "I'm sure that Catherine wouldn't have died".
"The Government has been culpable to this point in its negligence of not having regulations in place. It's bittersweet for us: great that some regulations are going to be put in place, but the bitter part is that they weren't there previously."
Ms Wilkinson said there were gaps in the system that meant some operators were not required to have best safety practices.
At present there are health and safety requirements and external safety audits, though the latter are voluntary.
Strict guidelines are in place for adventure aviation, jet-boating and rafting, but some activities - including bridge-swinging - have none.
Others lacking guidelines or standards are hot air ballooning, luge riding/go-karting, swimming with dolphins, motorcycle-touring, sand-boarding, surfing or waterskiing.
Where there are guidelines, uptake is poor for indoor rock-climbing, mountain biking and quad bike touring.
Under the proposal about 1500 commercial adventure tourism operators would have to sign up and pass an audit, including a risk-assessment and a risk-management plan.
The scheme would cost between $150,000 and $250,000 to set up, and operators would pay a modest scheme fee and cover the costs of the audits.
The initial audit could be up to $2200, depending on how risky the activity is.
Ms Wilkinson said it was scary that just about anyone could set up an adventure tourism business. Some existing business, if they failed the audit, could be closed down.
Penalties and registration fees were yet to be decided. The Department of Labour would work on the proposal and report back in November.
TRAGEDIES
Adventure tourism deaths:
April 29, 2008: English tourist Emily Jordan, 21, drowns while river-boarding on the Kawarau River.
September 25, 2008: Chinese tourist Yan Wang, 42, is killed when a jetboat flips over in the Shotover River near Queenstown.
March 7, 2009: Massey University student Catherine Peters, 18, falls to her death while doing a bridge swing near Woodville.
July 24, 2009: Australian Llynden Riethmuller is killed in an avalanche while on a heli-skiing trip in ranges near Methven, mid-Canterbury.
August 14, 2009: Heli-skiing guide Jonathan Harvey Morgan, 38, is killed in an avalanche while leading a group of tourists.