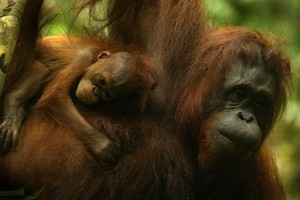 My partner and I are stopping in Malaysia on the way home in October. We will land in Kuala Lumpur at 6.30am and leave in the afternoon four nights later. We were wondering about things to see rather than just the city. We read about a jungle experience which sounded good, but we are open to suggestions.
- Catherine Hayes
Simon Richmond, co-ordinating author of Lonely Planet Malaysia, Singapore and Brunei, writes:
You're never too far from the jungle in peninsular Malaysia. Even in the centre of Kuala Lumpur there are several large areas of lush greenery, including the 92ha Lake Gardens with its wonderful Bird Park, which includes the world's largest walk-in aviary.
An easy day trip is to the Forestry Research Institute of Malaysia (Frim), a 600ha jungle park at Kepong, part of the Bukit Lagong Forest Reserve 16km northwest of the capital.
Frim's highlight is the 200m-long Canopy Walkway, hanging a vertigo-inducing 30m above the forest floor. Short trails run through the jungle to a picnic area where you can cool off in a series of shallow waterfalls.
Another option for hiking, with the chance of seeing wildlife, is the charming town of Kuala Kubu Bharu, 72km north of KL, and about an hour from the capital by train then taxi. This sleepy town can be used as a base for taking part in activities such as rafting and kayaking around the Selangor Dam, Sungai Selangor and Sungai Chilling. Rafting operators include Box Tracks Adventures and Pierose Swiftwater.
Seeking out Poplar's past
I am planning to travel to London to visit places around the life of my late father, who was born in Poplar. I need budget accommodation for two weeks in London or that area. Then I want to travel to the Isle of Ischia in Italy, where my dad recuperated after his Royal Navy ship was blown up.
- Lois Hudson
Lonely Planet's UK travel editor Tom Hall writes:
Poplar remains a working-class area of East London, with a large immigrant population. It retains little of the character it would have had when your father was born but is a fascinating part of the city.
You can't fail to notice how close it is to the Docklands development, which over the past 20 years has created a huge business community. I would recommend the Travelodge chain as well as Express by Holiday Inn for good-value budget chains with centrally located properties.
You can fly from London to Naples with British Airways and easyJet from Gatwick Airport, located to the south of London. For the best prices, book online as far as you can in advance. You can book Ischia day tours as well as getting an idea of what's available at viator.com.
Seek to avoid the high European summer months due to crowds, heat and costs. If you leave it too late though you may find that many tours stop running due to a lack of demand. Mid-September or May offer the best conditions.